Posted by Zin Home on 19th Apr 2018
4 Tips For Arranging Your Family Room Furniture
When people think of the most important room in the home, most think of the kitchen or bedroom. But in reality, the most important room is likely the family room. The family room is where everyone gathers to make memories, entertain guests, and simply relax. It's where the stresses of the outside world melt away, allowing for a few uninterrupted moments of bliss. Yet finding the proper layout for family room furniture can often be a chore.
Consult these four helpful tips to maximize space and look stylish.
1. Prioritize Functionality
When choosing and arranging the perfect family room furniture, the paramount feature of any great piece of furniture should be functionality. After all, what good is furniture if it isn't comfortable? When purchasing new furniture and arranging, it's important to keep a few factors in mind. What utility does the family room serve? Is it simply for relaxing, or do family members work in the family room? What about entertaining guests, how many people do you expect to use the family room at once? Shopping and arranging with these questions in mind can prevent having too much or too little furniture.
2. Stay Aware Of Entrances And Exits
With the proper amount of furniture in place, the second biggest consideration is the flow of family room traffic. People are going to exit and enter the family room on a regular basis. Arranging family room furniture in such a way that it isn't obstructive is crucial. The last thing anyone needs when grabbing a glass of water in the middle of the night is a jab in the ribs from the corner of a couch. Ideally, furniture needs to be as far from doorways and entrances as possible.
3. Family Room Furniture And The Focal Point
Most rooms, whether we realize it or not, have a focal point. Be it a TV, dresser, window, fireplace, or piece of shrubbery, the focal point is what ties the room together and where the eye naturally gravitates. To maximize the family room's potential, place furniture around the focal point. Otherwise, guests or family members may have to crane their necks causing neck strain. In fact, a family-friendly sofa is a great idea for families who entertain on a regular basis.
4. Don't Forget The Storage
Not every piece of family room furniture is as massive as a couch or sectionals. Coffee tables, end tables, media stands, and storage chests are great additions to the living room. Not only do they look nice, but they serve a practical purpose and add additional storage to the family room. When planning a layout, don't forget to include these vital pieces of furniture.
Arranging Furniture Can Be Easy
Those who ordinarily dread arranging furniture would do well to keep these tips in mind. Each of these four steps come together to create a beautiful, comfortable, and fun family room. Shopping at Zin Home makes buying furniture simple. With options for homes and apartments of every size, everyone is sure to find something they love. Checkout our 4 favorite family room designs below and let us know what you think.
1- Boho-Chic Moroccan, Scandinavian Style Family Room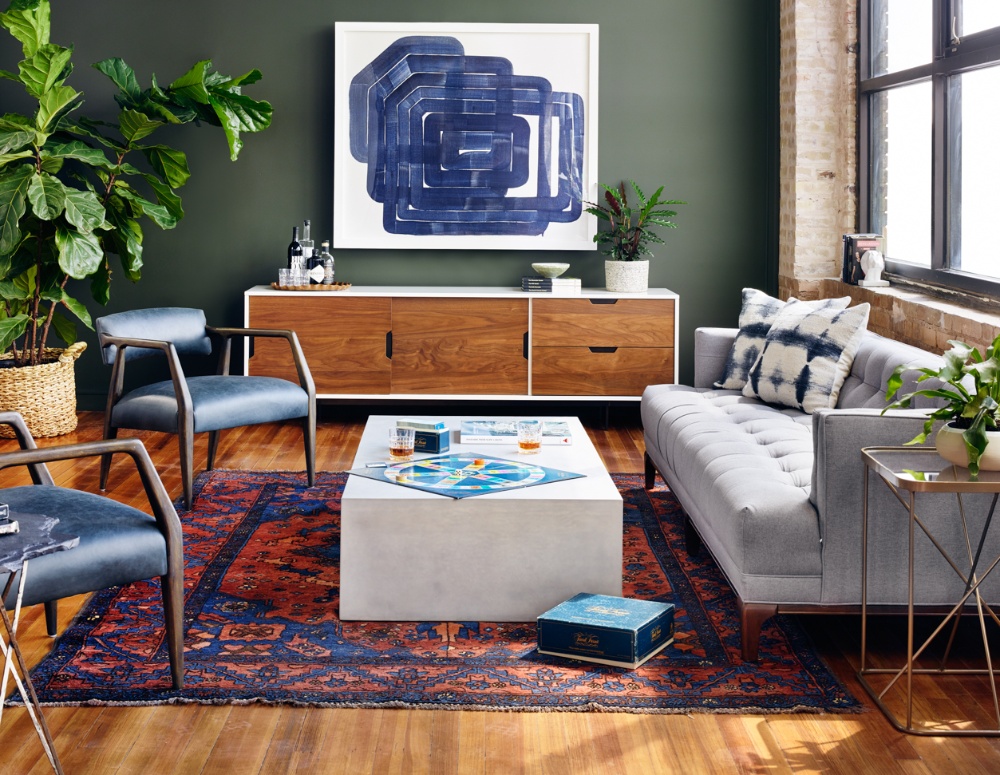 2- Rustic Modern Mountain Ranch Home - Family Room Decor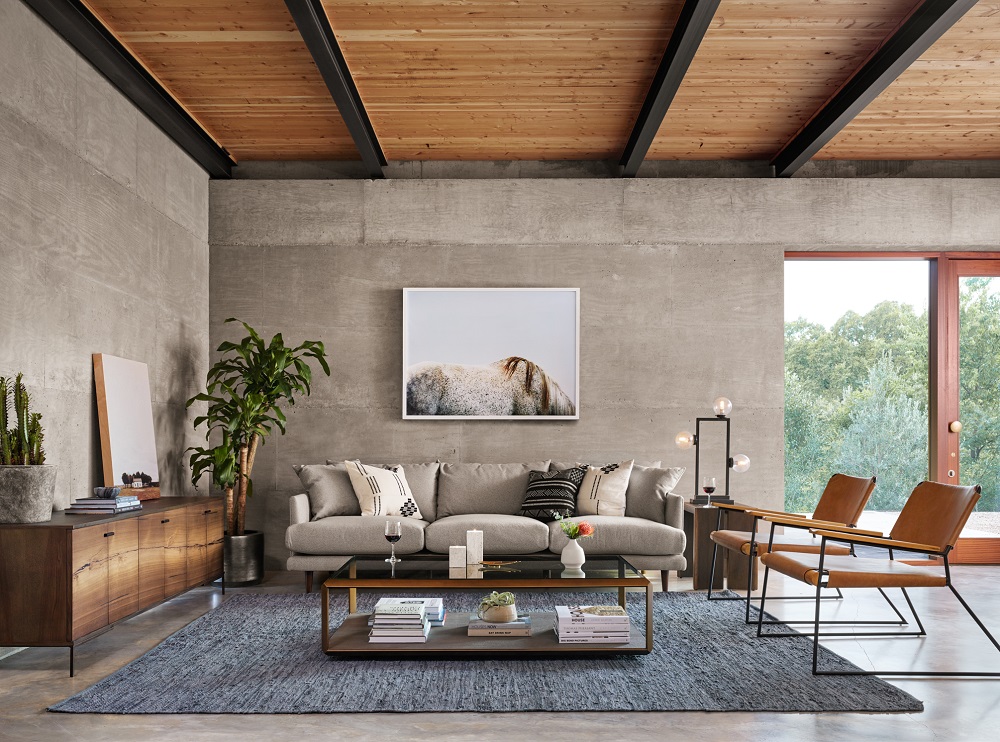 3-Industrial Loft Family Room Design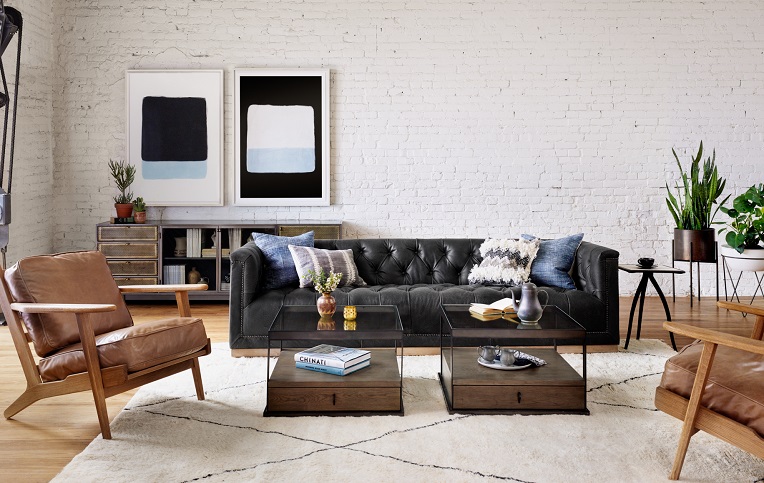 4- Coastal Rustic Penthouse Family Room