Posted by Zin Home on 26th Nov 2019
How to Mix Dining Tables & Chairs for Any Style
Great style starts with great imagination. Mixing materials and textures lays the groundwork for a warm, welcoming dining space. Pieces need not perfectly match, but complement each other instead. That's why we look to experimenting with shape, scale and contrast, to strike balance and play up materials' natural beauty. A well-styled dining space should promote comfort and easy conversation, and when that's achieved, the rest falls into place. See some of our go-to dining table and chair pairings below, then let inspiration take over to design a timelessly stylish dining setup in any space.
Modern Farmhouse Dining Room
A fresh spin on warm, simple styling, by way of practical designs and organic detailing.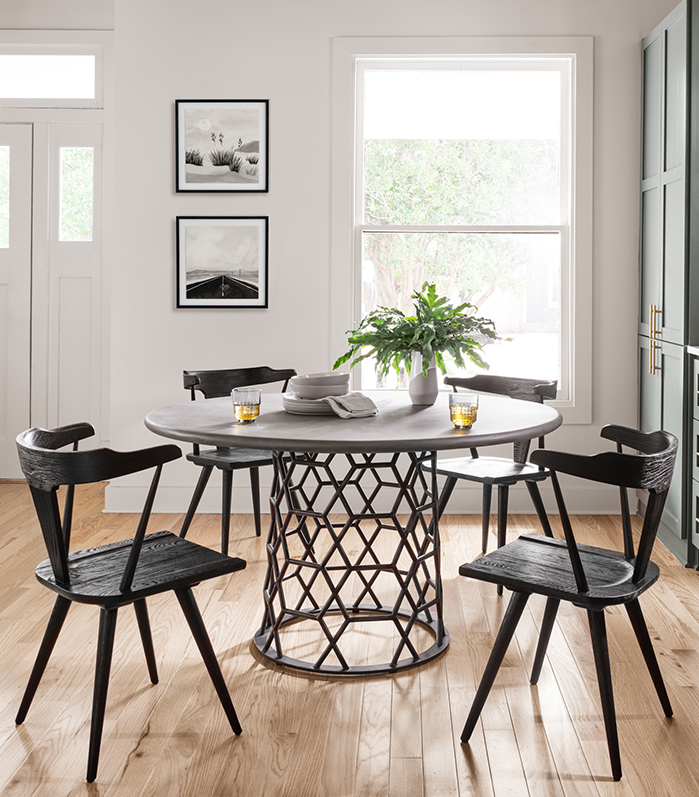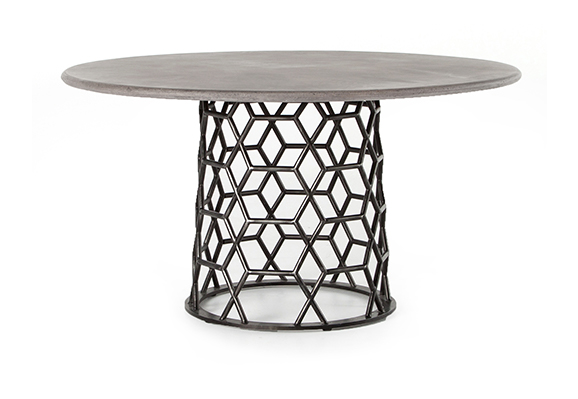 With a caged base of interlocking hexagons, the Arden Concrete Top Metal Pedestal Round Dining Table's rounded concrete top adds a substantial feel to an otherwise airy look. Pair it with: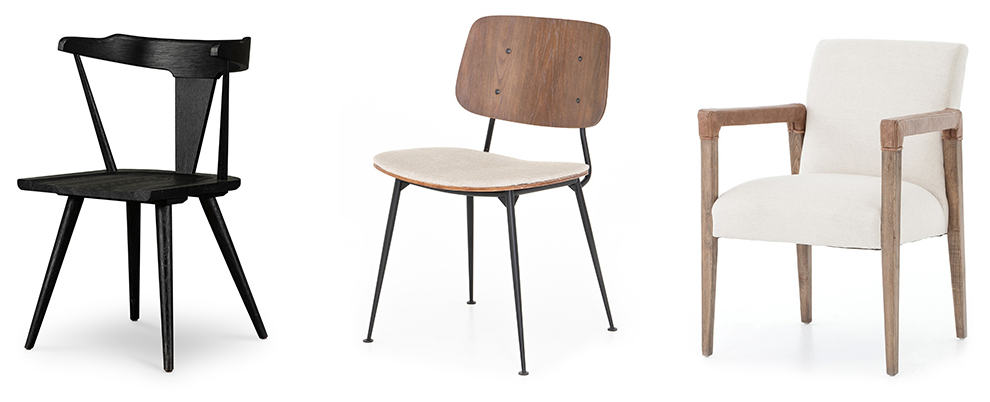 1. The weathered oak Ripley Black Oak Windsor Dining Chair's sculptural take on the traditional Windsor.
2. The refreshed bent ply Hewitt Mid Century Modern Ply Dining Chair, with cream linen seating, oak back and slim iron legs.
3. The tapered oak framing, leather-wrapped arms and natural linen seat of the Reuben Oak Wood Linen Upholstered Dining Chair.
New Traditional Dining Room
A just-right mix of current and classic, with formal and casual accents alike.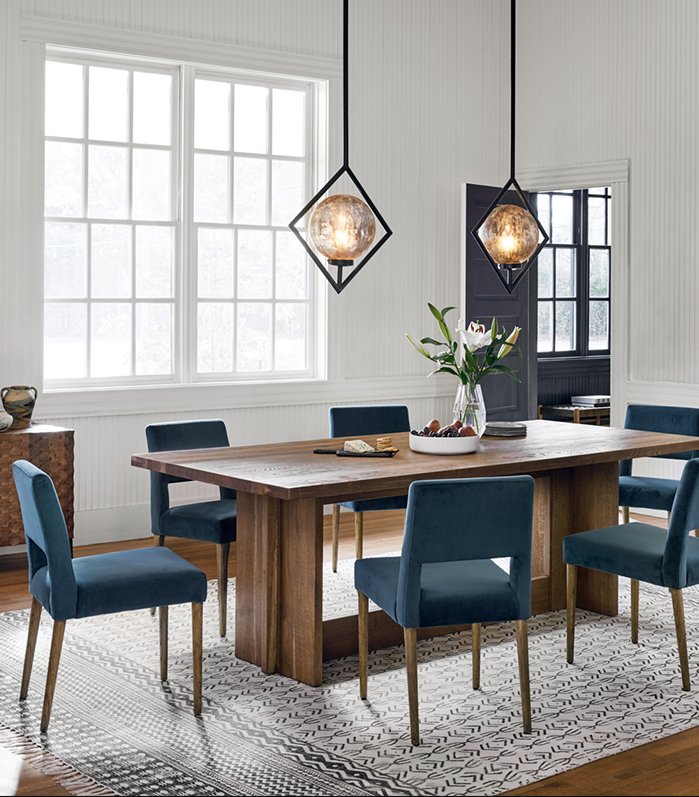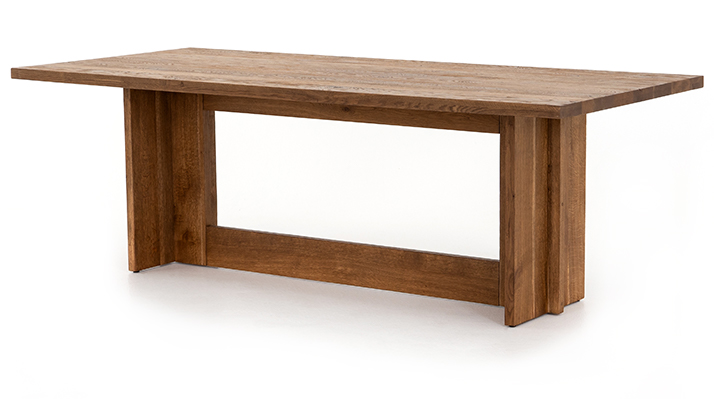 A shapely take on the traditional trestle form, the Erie Oak Wood Modern Trestle Dining Table's spacious, dark-smoked oak tabletop is ready for guests. Pair it with: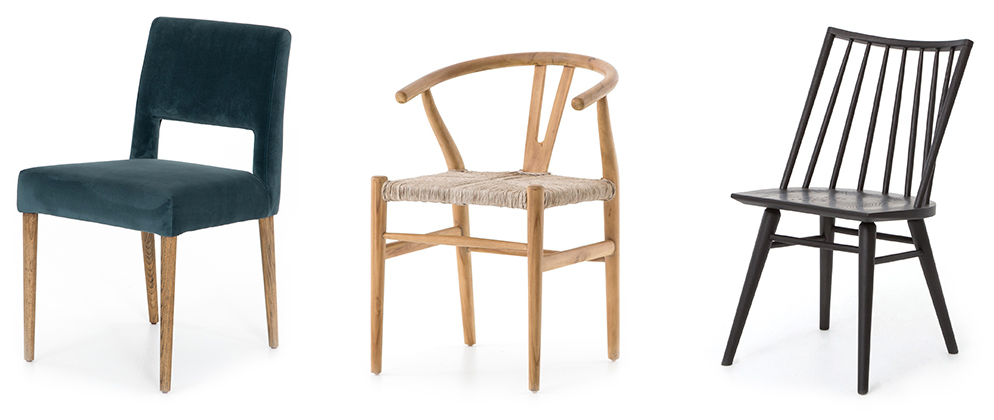 1.The slimly styled Joseph Teal Velvet Dining Room Chair, with velvety teal upholstery and a posterior cutout for flair.
2. The Muestra Natural Teak Wood Woven Wicker Dining Chair's wishbone teak frame and white wicker seat.
3. The Lewis Windsor Chair, wire-brushed to play up oak's cathedral grain.
Mid-Century Modern Dining Room
A modernized twist on popular Fifties and Sixties-era design, characterized by clean lines and streamlined forms.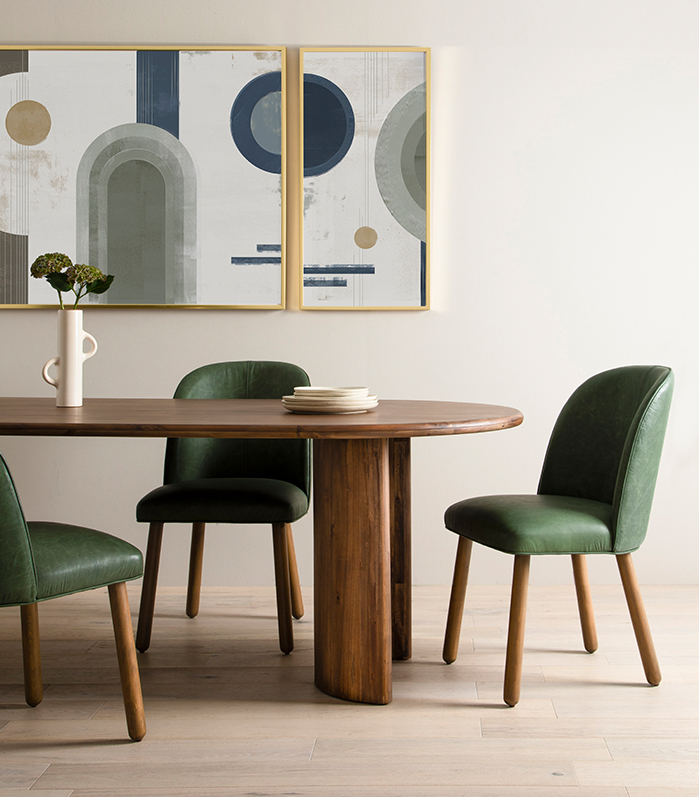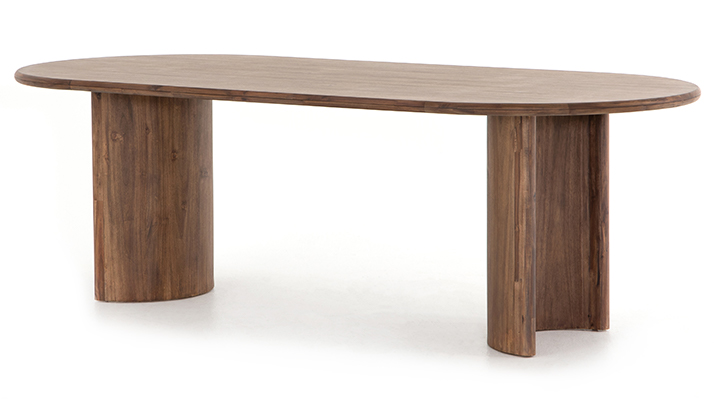 Crafted from solid, brown-finished acacia, the Paden Solid Wood Oval Dining Table's crescent-like legs and spacious oval tabletop bring shape-driven style to the table. Pair with: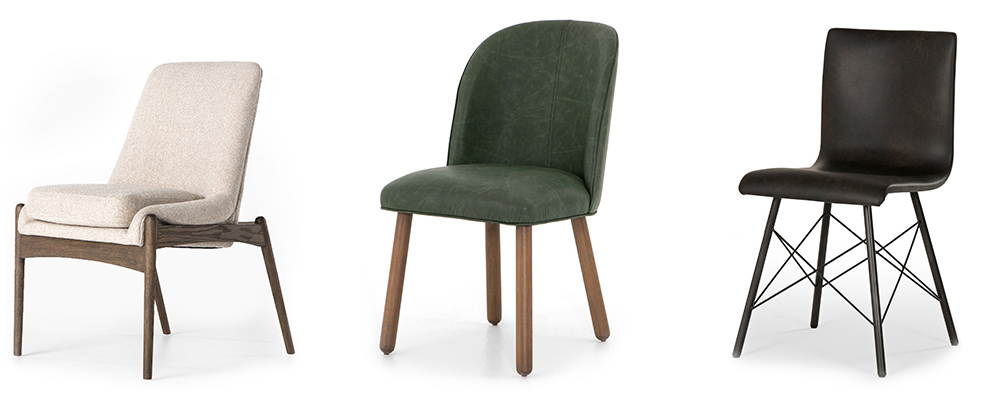 1. The airy, precisely shaped Braden Mid-Century Modern Upholstered Dining Chair.
2. The Aubree Modern Green Leather Dining Chair's soft, spoon-shaped seating of mossy sage top-grain leather.
3. The modern S-curves and fresh faux leather of the Diaw Black Leather Iron Dining Side Chair.
Industrial Dining Room
From weathered wood to exposed brick and raw concrete, industrial styling borrows from the best of spacious factories, metropolitan culture, converted lofts, and more.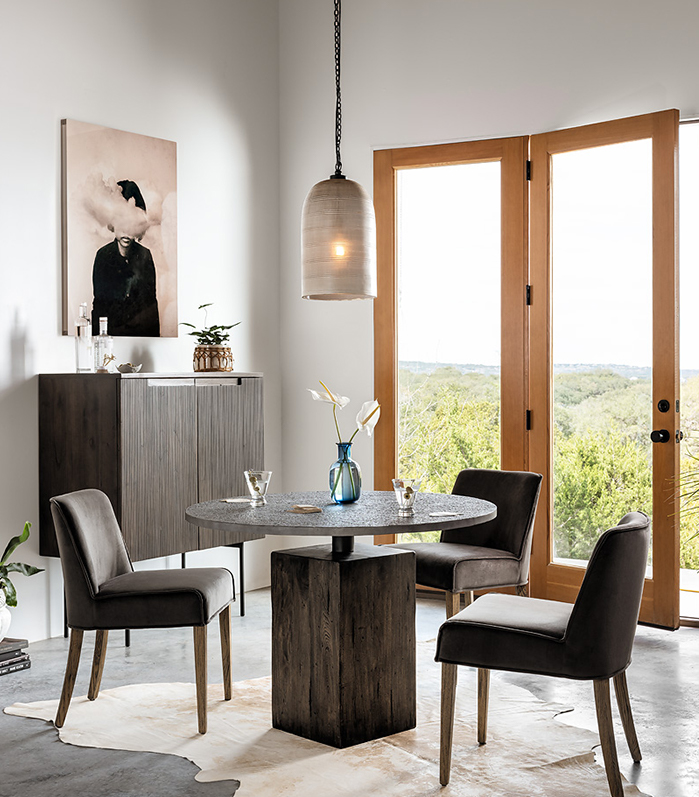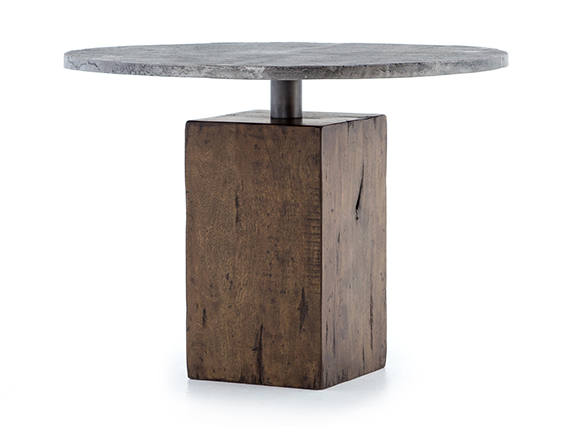 Shape and texture blend for instantaneous impact. A substantial slab of weathered hickory provides a solid base for the Boomer Bistro Table's light aluminum tabletop. Pair it with:

1. The Wexler Black Leather Modern Dining Chair's cantilevered shaping, sleek steel base and faux leather covering.
2. The Aria Smoke Gray Dining Room Chair's raw edge and distinctively flared back leg.
3.The twill-upholstered Cove Jute Barrel Back Dining Chair's fresh, feminine spin on barrel-style seating.