Artisan Eclectic Loft Living Room
Rustic Modern-And-Airy Loft Meets Cozy Eclectic In This Artisan Inspired Living Room Design! From Streamlined Contemporary Sectional Sofas To The Abundance Of Natural Textures To Wooden Beam Ceilings To Rustic Wood Floors, Everything In This Room Works Together To Create A Comfortable, Casual, And Clean Aesthetic While Keeping It Uplifting With A Relaxed Color Palette And A Favorite Piece Of Art.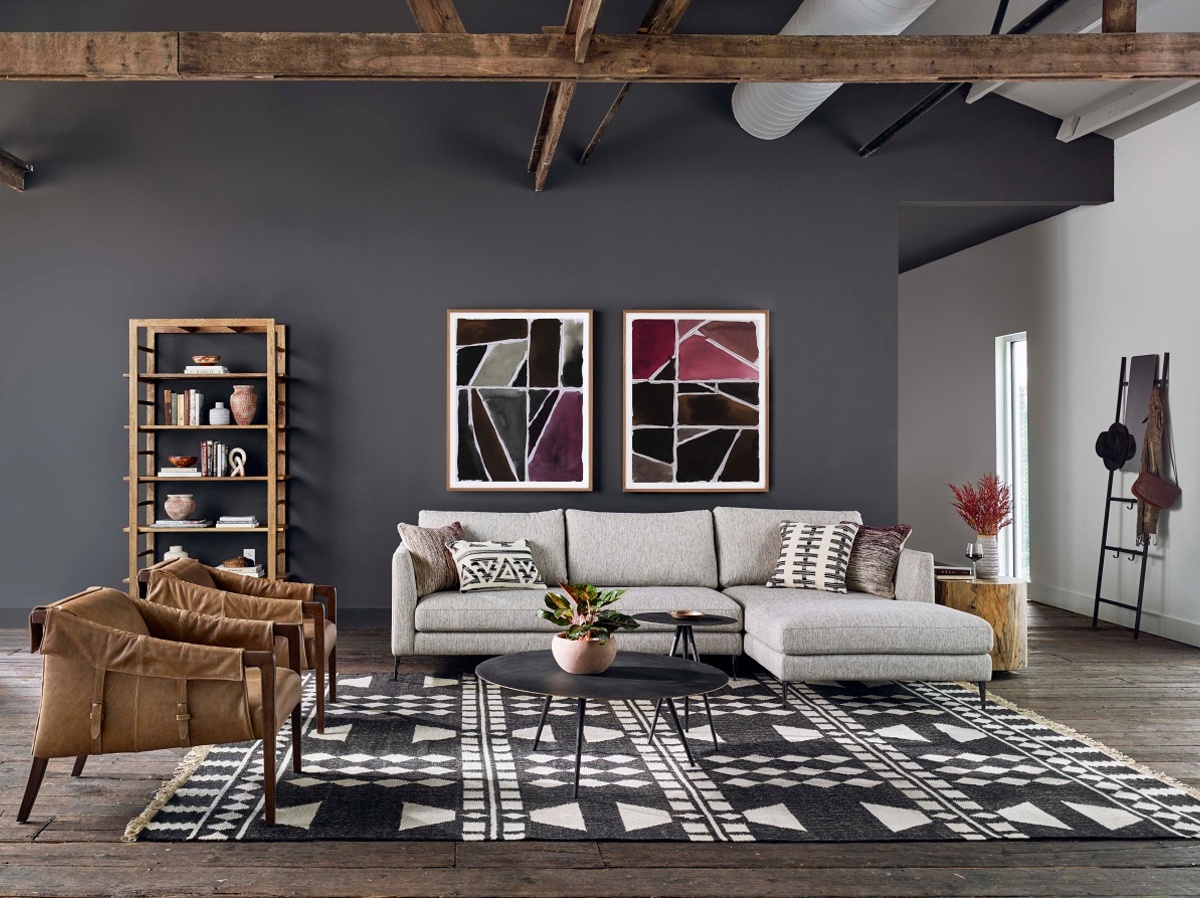 Kailor Modern Neutral Sectional Sofa with Right Chaise
Ultimate lounging made for modern life. Neutral performance-grade upholstery features thick, elongated stitching for a textural look. Brushed graphite-finished iron legs taper for a modern touch. Our 2 Piece Kailor Modern Neutral Sectional Sofa with Right Chaise strikes an ideal balance between sleek and soft. it feels right in a variety of decors, whether modern or traditional.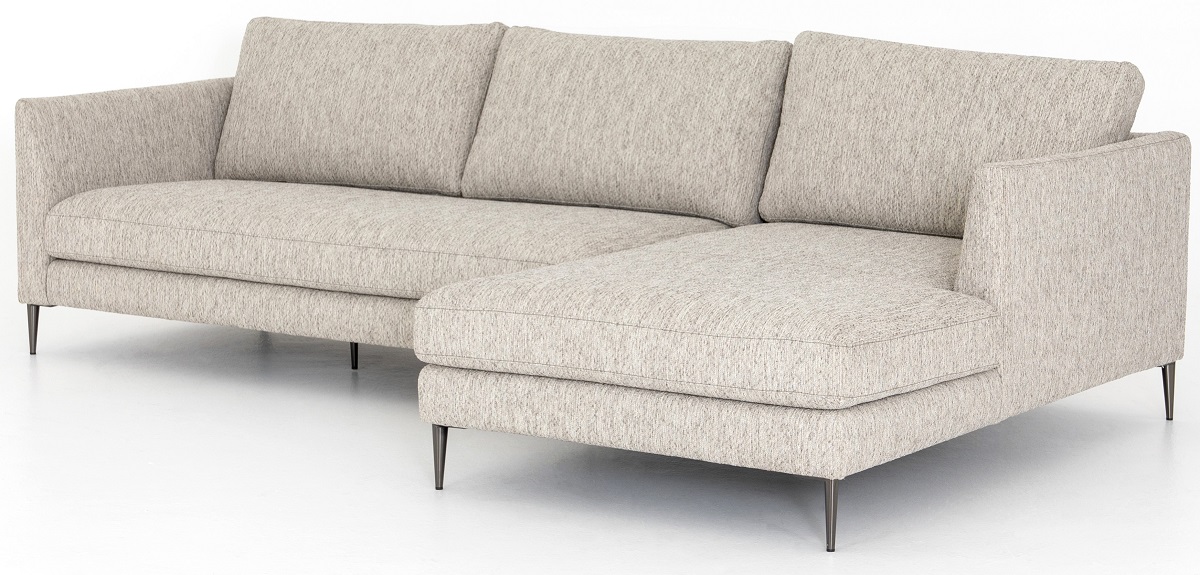 Bauer Mid-Century Tan Leather Club Chair
Lush seating of taupe top-grain leather fastens to almond-finished parawood framing via trend-forward metal belt buckles. Angular arms honor mid-century design, adding a throwback feel to a cutting-edge look.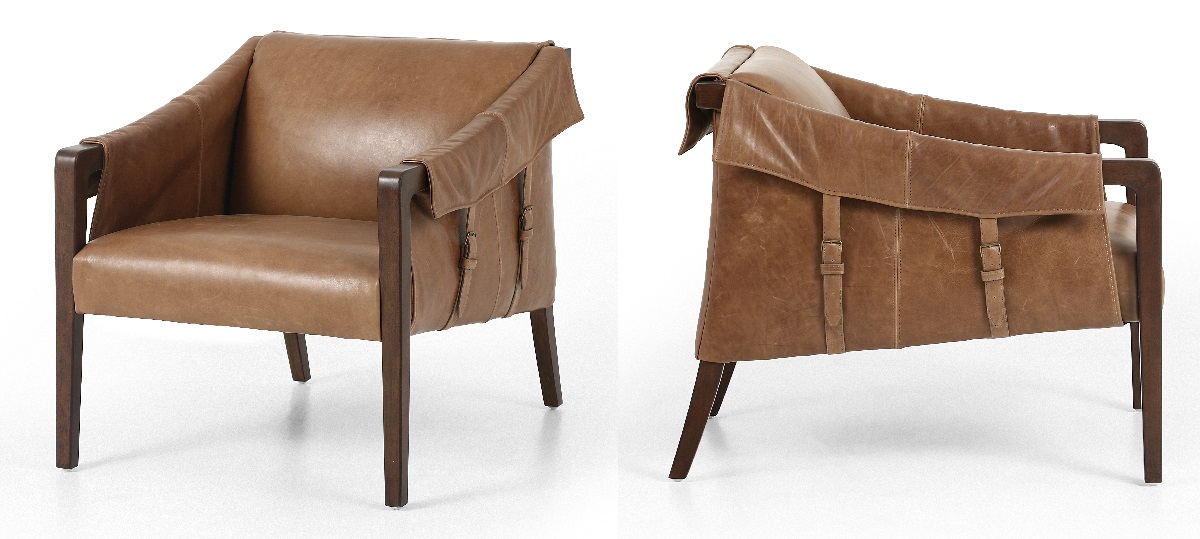 Argus Geometric Block Pattern Area Rug
Hand-loomed of jute and cotton, geometric patterns give a global-like look to this dark charcoal and cream area rug, with fringe detailing for extra flair.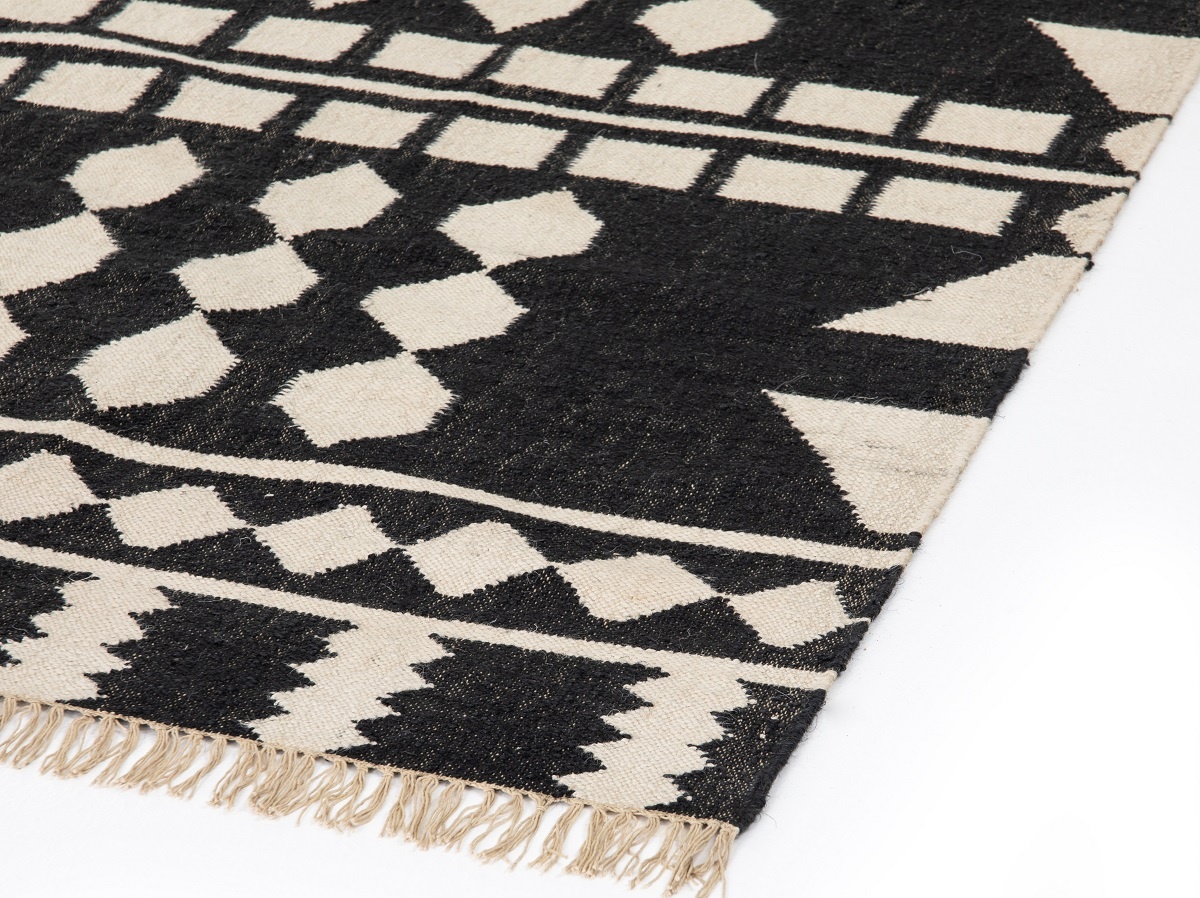 Trula Iron Tripod Round Coffee Table 39"
Slim and streamlined, while not short on style. A rubbed black finish brings sophisticated edge to the classic tripod coffee table.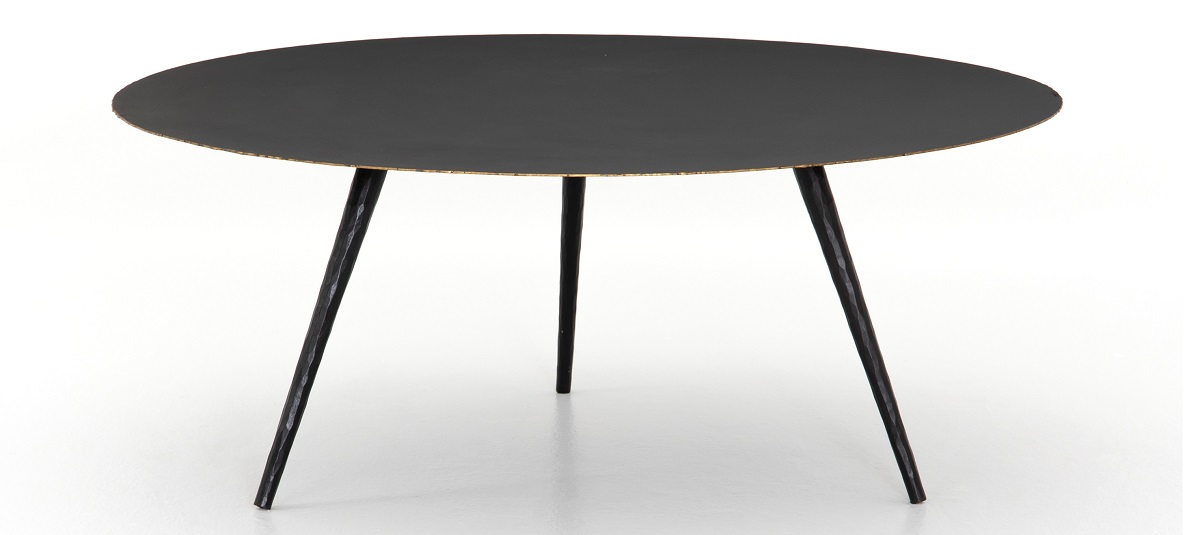 Between The Lines Wooden Frame Wall Art
Rich colors and angular shapes are painted in a mosaic-like pattern, evoking a moody look of stained glass. Printed on high-quality photo paper and framed within natural oak. Museum-quality framing allows for immediate display.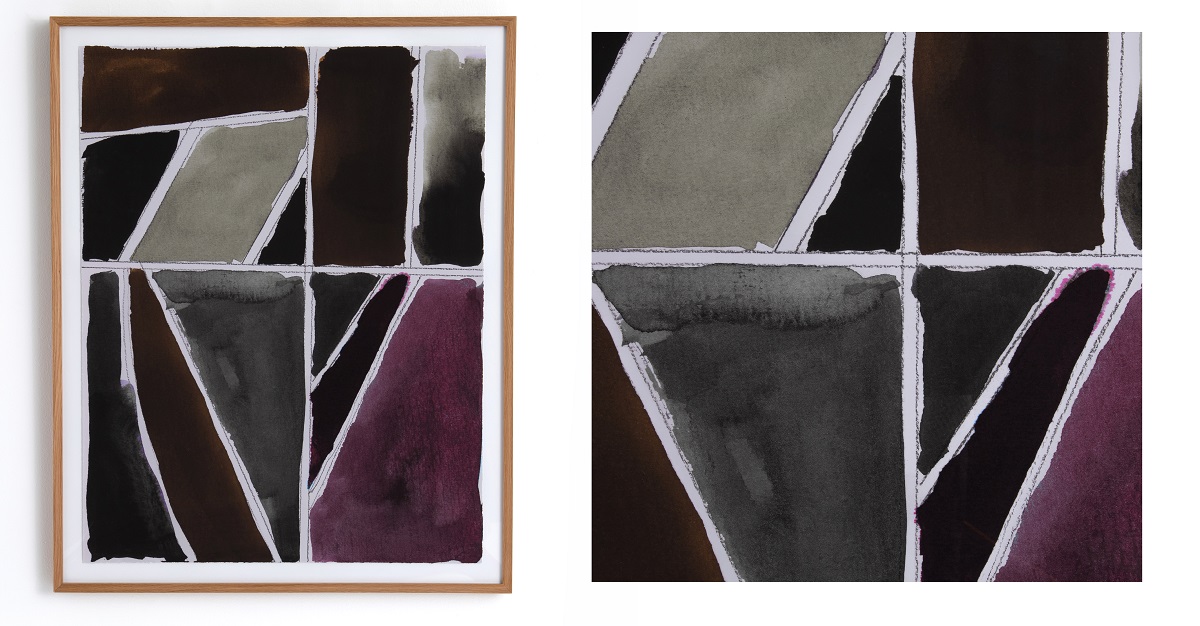 Mack Contemporary Oak Wood Bookshelf
Casual while contemporary. Warm-finished oak forms adjustable ladder-inspired shelving, while quarter sawn graining enhances woods' natural allure, for a fresh take on traditional library-style shelving.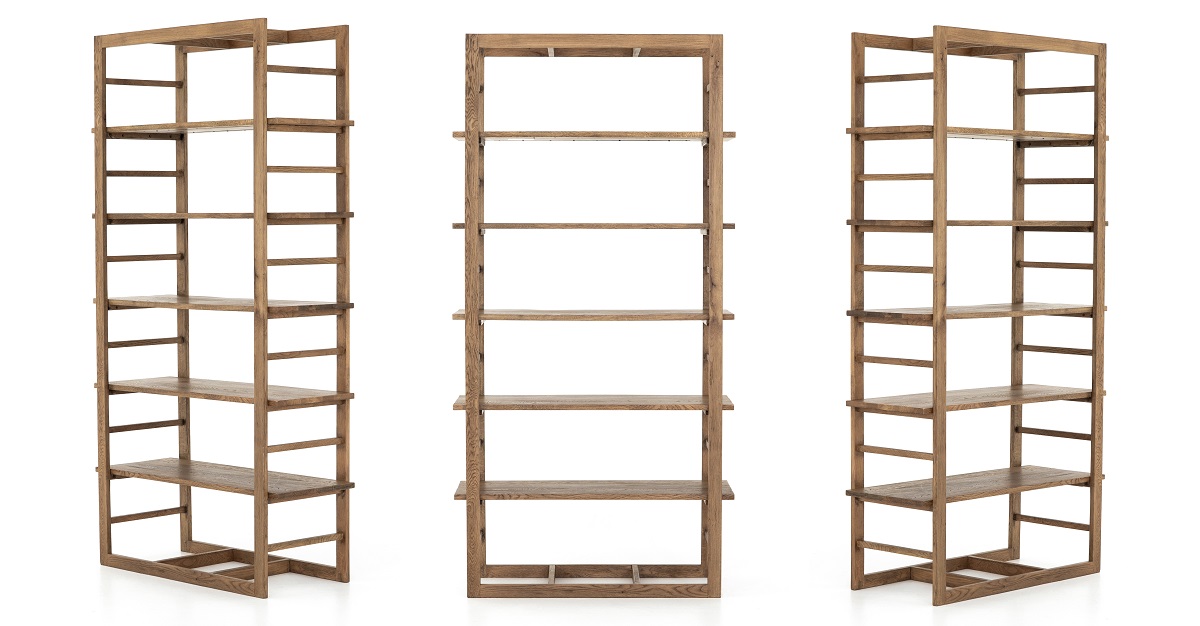 Jay Leaning Entryway Ladder With Mirror
A perfect solution for smaller spaces, our Jay Leaning Entryway Ladder With Mirror has endless style. Simple style, adaptable to modern life. Slim black iron features a rectangular mirror, moveable to varied heights and positions with ease. Moveable hooks offer handy options for hanging hats and handbags.