When looking for the right coffee table, you have to take a few things into consideration. If the placements of your other pieces of furniture are already in place, you should already have a good idea what size table you need. You may just want to ask yourself whether you want the coffee table to be a central piece in your living space, or is it mainly for access from your sofa. When measuring the space, it's always a good idea to use painters tape to mark out the intended area. Be sure to keep enough space in between the furniture and the coffee table to allow for easy movement without banging your shins.
The good thing about cocktail tables is that they come in a large assortment of sizes and materials, all of which can help you make the perfect choice. It can also make selecting the right one to feel a bit daunting.
The first thing to consider is the size. If the area is large, you can look for an over-sized coffee table to fill the space. They might be nearly as long as your couch, but thinner—if that's what the space requires. Or, you can find one that is both long and deep, and it will become one of the focal points of the room. But, if you do have a larger space to fill, but you don't like the look of a very large coffee table, you can think about using two matching tables—leaving some space in between—to break up the space.
Another thing to consider is the material being used. Coffee tables come in wood, metal, glass, reclaimed wood, concrete, iron, as well as many other materials. If you select a solid wood coffee table, you may want to think about whether you would like it to have other functions, such as for storing things in drawers, or in baskets underneath.
You may prefer a glass coffee table, however, as it is functional and yet visually doesn't overwhelm a room. It can also be a good choice if you have a beautiful rug that you don't want to block with a solid coffee table.
Whatever coffee table you choose for your home, adding something new and interesting to the space, will make your home feel all the more put together.
Glass Top Coffee Tables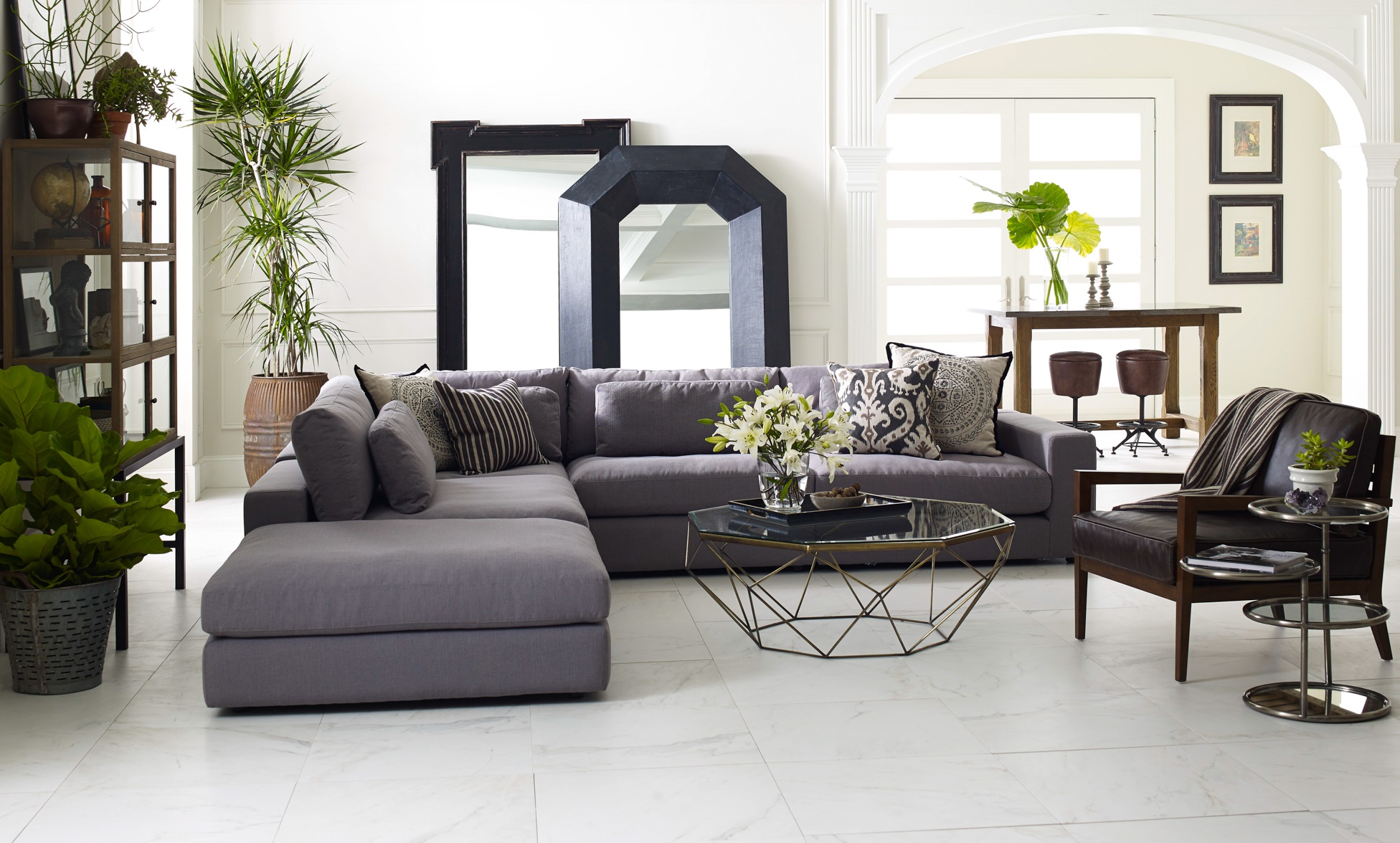 Solid Wood Coffee Tables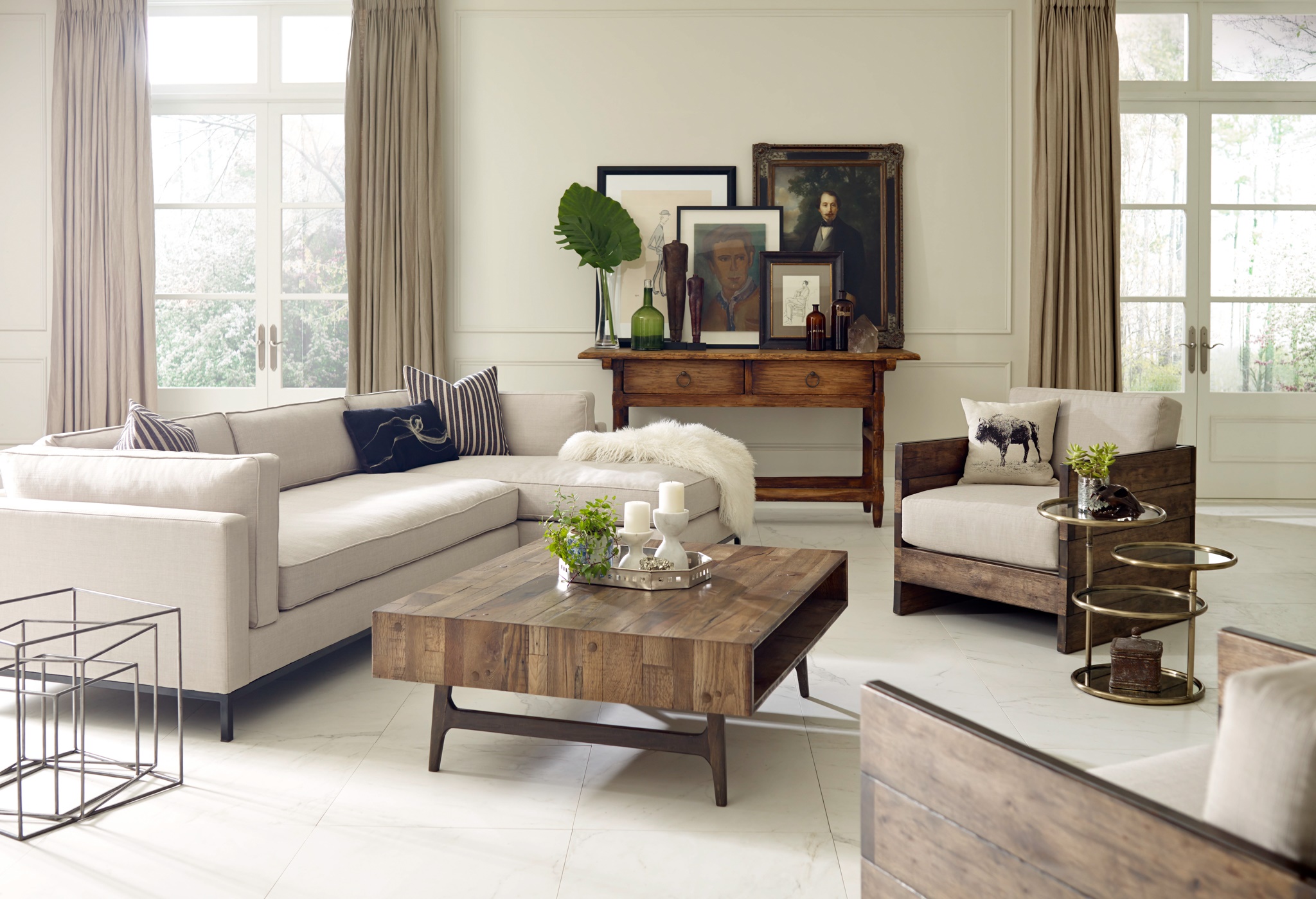 Reclaimed Wood Round Coffee Table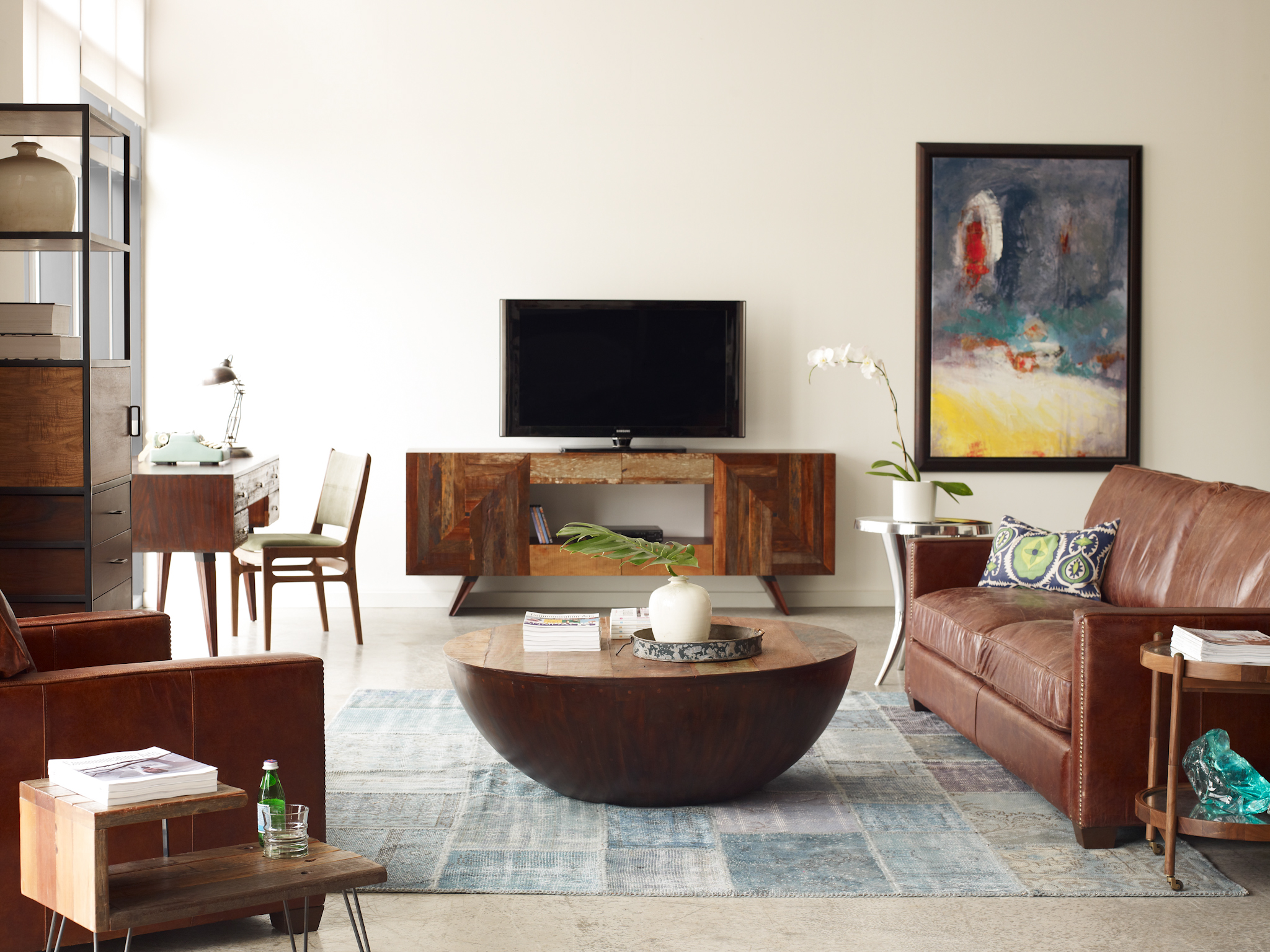 Metal Coffee Tables