Posted by Zin Home on 24th Apr 2019
Stylish Woven Cane & Wicker Furniture
As the weather gets warmer, you want to spend more time with the windows open and outdoors. Make sure to coordinate your furniture with the season by looking into Zin Home's selection of fashionable wicker furniture!
What's wicker? Why wicker furniture?
Wicker is furniture made from the weaving of pliable plant material, like bamboo or rattan, to create a lighter, more breathable alternative to harder wood furniture. Wicker furniture comes from tropical regions and is popular in resorts and hotels, but as we get closer to summer and the weather gets warmer, you can enjoy their breathable aesthetic. Wicker is great outdoors or indoors, comfortable and relaxing on the eye. Whether for your patio, poolside, living room, bedroom, look into Zin Home's wicker collection for a stylish replacement or addition to your home's aesthetic.
What is Cane?
The word cane refers to the flesh that lies beneath the outer skin of a rattan vine. when the cane is cut into strips and woven together, it creates a surface firm enough to hold its shape but soft enough to remain pliable. cane furniture is ideal for comfortable, effortless seating built for cozy chats and long conversations. One great quality of cane is that it is less porous. This means that it can easily repel spillage. The remaining liquid can be easily wiped down by a dry towel. Canes are highly pliable in nature, thus it is ideally used in the production of chair seats or surface texture to the facade of furnishings.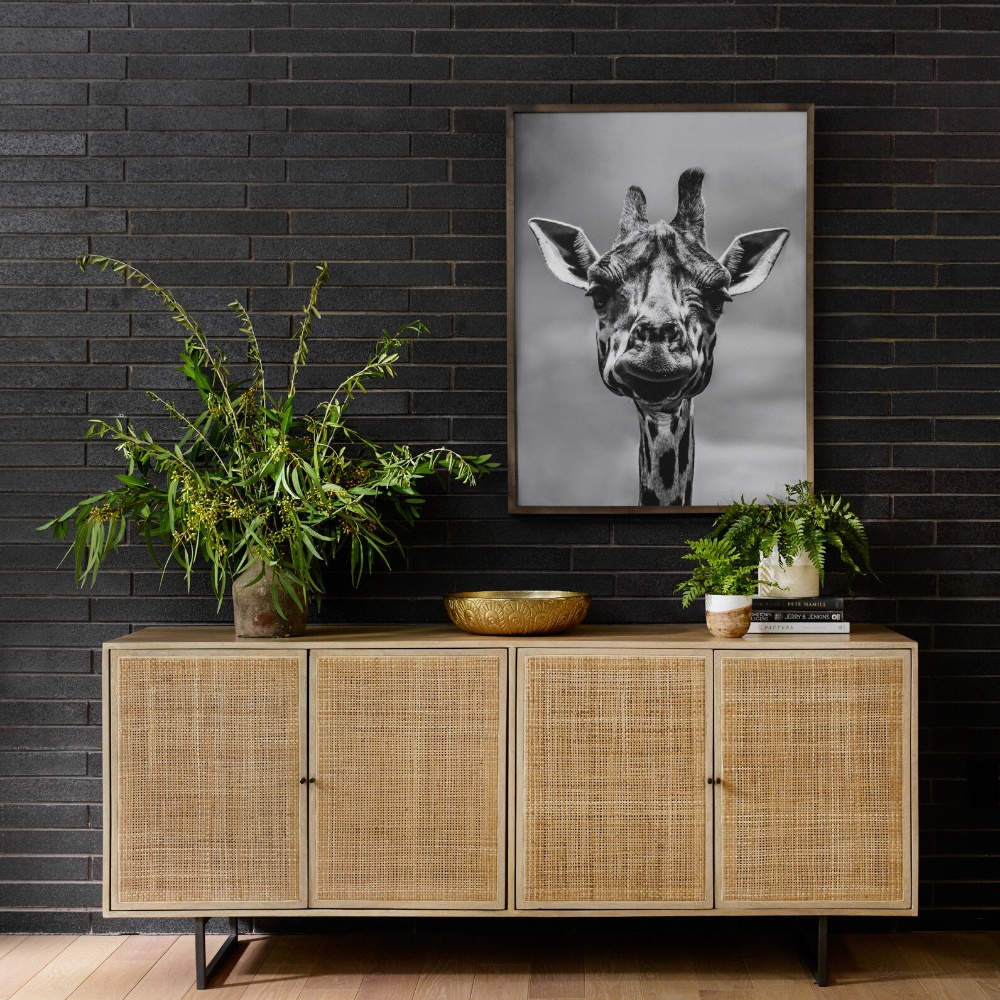 Woven Cane

Furniture
Zin Home boasts a stylish and diverse collection of cane furniture. Whether indoors or outdoors, our wicker coffee tables are great for gathering around with friends and family. For a more functional option which still gives off a subtle tropical vibe, check out our Pascal Woven Round Coffee Table Ottoman
The Pascal Vintage White Woven Wicker Round Stool Ottoman can serve in a cooler or warmer tone to give a breathable feel to whatever space you place them in. Their low height allows them to double as tables or ottomans.
If a wicker ottoman particularly strikes your fancy, pick up one or more of our Pascal Vintage White Woven Wicker Round Stool Ottomans. Their sturdy aluminum frame and all-weather wicker shell makes them perfect for indoor or outdoor use regardless of humidity or heat. As summer approaches, relax with guests and put your feet up on these smooth ottoman pieces!
Not only for resting your feet, but for sitting, wicker is a comfortable alternative in this weather. For indoor use, consider pulling up Zin Home's dining side chairs to your table: the Banana Leaf Woven Side Chair with Cushion and the Banana Leaf Woven Dining Side Chair. These unobtrusive numbers give you just the back and the bottom, but they also come with a cloth cushion, especially good for indoor seating.
Matching or contrasting with your coffee table ottomans, you can pick up a few of our Muestra Teak Wood Woven Wicker Dining Chair, in cooler grey tone or the warmer natural tone.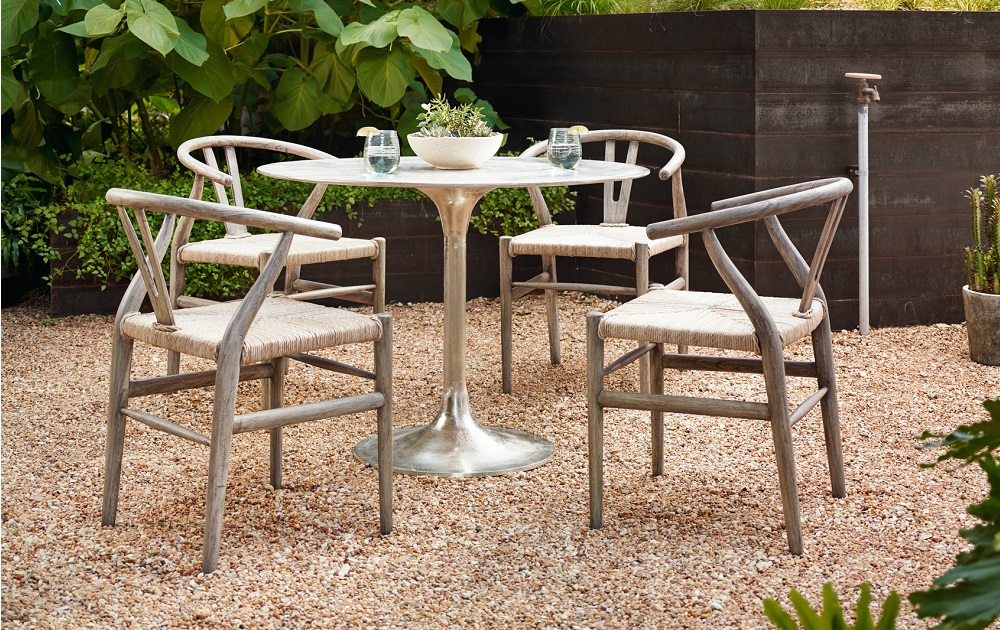 For outdoor seating with Zin Home, we recommend our Bandera Woven Wicker Outdoor Low Arm Dining Chair, especially for sitting close to tables, or for when you have more room, the Bandera Gray Woven Wicker Outdoor Club Chair. If you really want to double down on a regal feel, however, you can't go wrong with our Coastal Black Iron and Woven Wicker Accent Chair!
Woven Cane Bedroom Furniture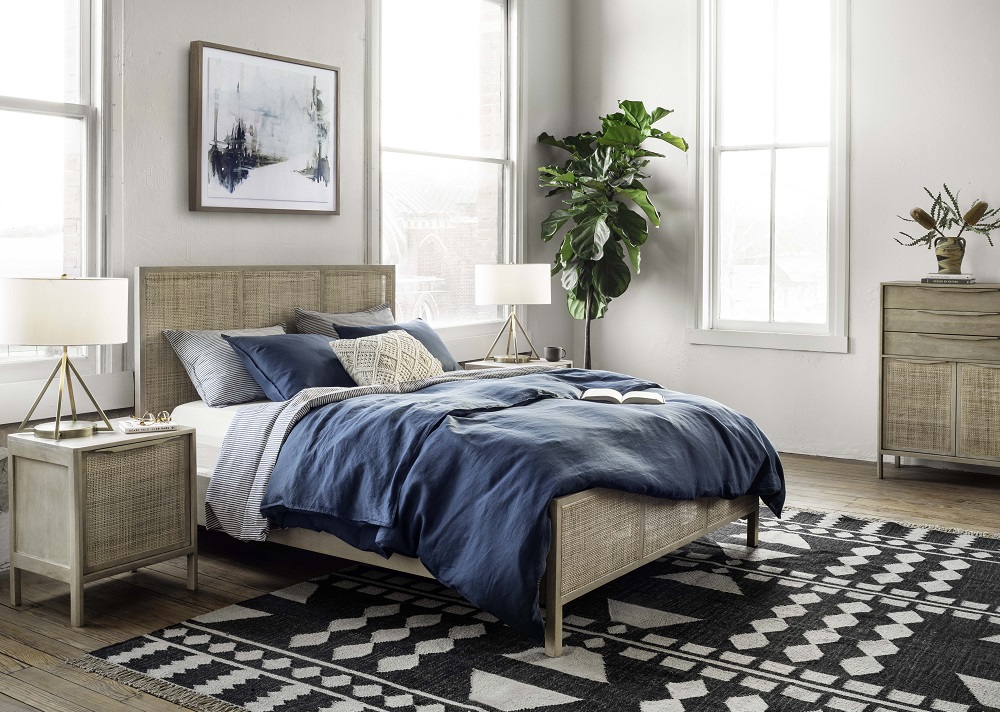 Woven Cane Cabinet
Two-tone contrast with a textural twist. Washed black acacia forms spacious open shelving, while natural cane weaves to cover four mango-framed doors. A simple Parsons-style base and black iron hardware pulls add eye-catching contrast to modern cabinetry.