HOME RUG DISPLAY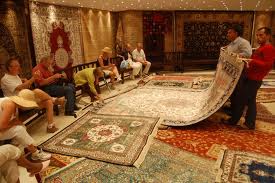 Zin Home offers a unique FREE HOME SERVICE that allows you to purchase a rug from the comfort of your own home. If you are hesitant about purchasing a rug from our website, or if you are uncertain of how it will look in your home, our service allows you to shop with confidence by seeing how the rug's colors and design works with your other interior furnishings.
The procedure is very simple. Once you have selected the rugs that you would like to see, just contact us to make an appointment. One of our representatives will then visit you at the time and location of your choice. The advantage of purchasing your rug this way is that you will be able to admire an array of rugs in the actual area in which you are planning to use it. To ensure that our representative brings rugs that meet your taste, if you don't have time to select the rugs using our online store, please be sure to specify the color, size, material, and pattern at the time of making your appointment.
Although there is no obligation to purchase one of the selected rugs, we do ask that only clients who are seriously interested contact us for an appointment. In addition, we find that many of our customers prefer to invite others to their appointment, and it is our belief that a confident customer is a satisfied customer—so feel free to invite friends or family to help you make your decision.
If you have any questions about our service, please feel free to contact us.
SCHEDULE APPOINTMENT (201) 795 3448
PROFESIONAL RUG CLEANING & REPAIR
We offer all types of restoration / repair and profesional rug cleaning for your rugs. These services are done in Hoboken, New Jersey. We provide this service only for New York and New Jersey. Our restoration and repair process is done by reweaving and knotting with the same technique the rug was made with.
Our Rug Wash process is done by;
Pre-Inspect. The condition of each rug – look for fading, discoloration, stains, wear, pre-existing damage, color instability and odors. We determine the clean ability of each rug and the appropriate cleaning procedure to be used. (See note below)

Dusting. Dust and particulate matter lying deep within the rug are removed using compressed air and specially designed tools. Foot traffic and dry soil can act like sandpaper on the fiber, and this step is often referred to as "air washing" or "dusting" of the rug. Vacuuming, shaking, or beating are not nearly as effective.

Pre-Treat. Spots, spills and stains using the most advanced spotting techniques.

Pre-Clean. Traffic and heavily soiled areas.(Discoloration due to wear, fading, or chemical reactionis not reversible.)

Agitate, Dissolve, Suspend and Extract the ground in soils.

Rinse. To further remove soil and cleaning residue (to restore the natural feel).

Restore. The nap with special grooming tools.

Dry. The rugs in our climate controlled drying room. Drying time is less then 24 hours.
Final Inspection.
We maintain the highest standards, so our inspection process is thorough. We don't hesitate to repeat any steps that might be necessary to provide you with the cleanest rug possible. It's that final touch that means so much.
For Pick-up Appointment Please call us (201) 795 3448 or send us an email. (info@zinhome.com)
PROFESIONAL UPHOLSTERY
Our Residential Services
Zin Home offers now a wide range of residential custom upholstery service. From upholstery, restoration, and repairs of worn down furniture and antiques to the designing and manufacturing of custom furniture.
Sofas

Chairs

Ottomans

Sectionals

Antique frame and upholstery restoration

Headboards

Custom upholstered bed frames

Decorative wall upholstery

Window cornices and cushions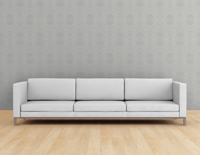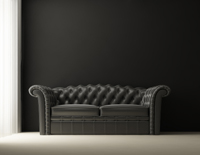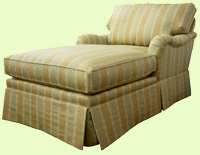 Our Commercial Services
Zin Home also offers commercial upholstery services for select establishments. We manufacture, restore, and repair comfortable custom seating for several types of commercial entities in New York and New Jersey. For more information you may contact us at info@zinhome.com
Offices

Restaurants

Lounges

Hotels

Theater rooms

Wall decorating