Posted by Zin Home on 17th Apr 2018
How to Choose a Family Friendly Sofa
The family sofa usually experiences a hub of activity. It has to be able to withstand children, pets, roughhousing, family game nights, Superbowl Sundays, food spills, and more.
You want something that is comfortable enough for your family to want to gather there. But also durable enough so that normal family activities won't destroy it in a matter of months.
Look out for these qualities when you're picking out your new couch.
Choosing the Right Material
Sofas can be made in a variety of different materials, but not all materials will be great for the family couch.
Choose a material or fabric that is going to help you when it comes to stains, clean-up, and constant use. Leather is a great option, as it can be resistant to food stains and also be somewhat easier to clean compared to other fabrics or materials.
But keep in mind that leather can be easily scratched. It can also be stained with ink or markers.
Another material to consider would be high performance fabrics that are resistant to stains and that are easy to clean.
Comfort Over Style
This tip will depend on how important style is to you, but in general, you want to keep comfort in mind over the style.
You could find the most stylish couch in the world, but it won't mean anything if it's as hard as a rock and nobody wants to sit on in. The purpose of a family couch is to bring everybody together to relax, watch movies, and spend time together as a family.
Take your time picking out a couch that is comfortable for everyone. You can even bring the family shopping for the couch so you can all sit on it and agree before you buy that that's the one.
Size Matters
Do you have a huge family that needs a huge couch to match? Or are you a smaller group that only needs a loveseat?
If you want this sofa to be family-friendly, it's got to be able to fit everybody (or at least almost everybody). Make sure you're getting an appropriately sized couch to match the size of your family.
Make the Choice Together
Why not take the time to pick out your new couch together as a family? It's easy to get wrapped up in what you want out of the couch. But if it's for the whole family, it makes sense to pick it out together.
You may also want to look at the overall theme of your living room. In some decors, a vintage tufted leather sofa can be a great addition. In others, an industrial loft wood sofa can blend easily into the room. Whatever your choice, involving the whole family can help identify the suitable option.
Choosing a Family-Friendly Sofa: Wrapping Up
The couch is the center of the living-room-universe. It's got to match everybody's expectations of comfort, style, and durability. Evaluate your personal wants alongside your family's needs so you can pick out the perfect family-friendly sofa.
Be sure to look at a range of options before you buy. We have a wide variety of styles and choices for you to pick from.See our best selling family friendly and stain resistant sofas and sectionals below and contact us if you have any questions.
1. Grammercy Modern Linen Sofa
Flexible style, luxurious comfort, and family-friendly upholstery. Clean, simple lines and a black iron base keep everything casual and chic.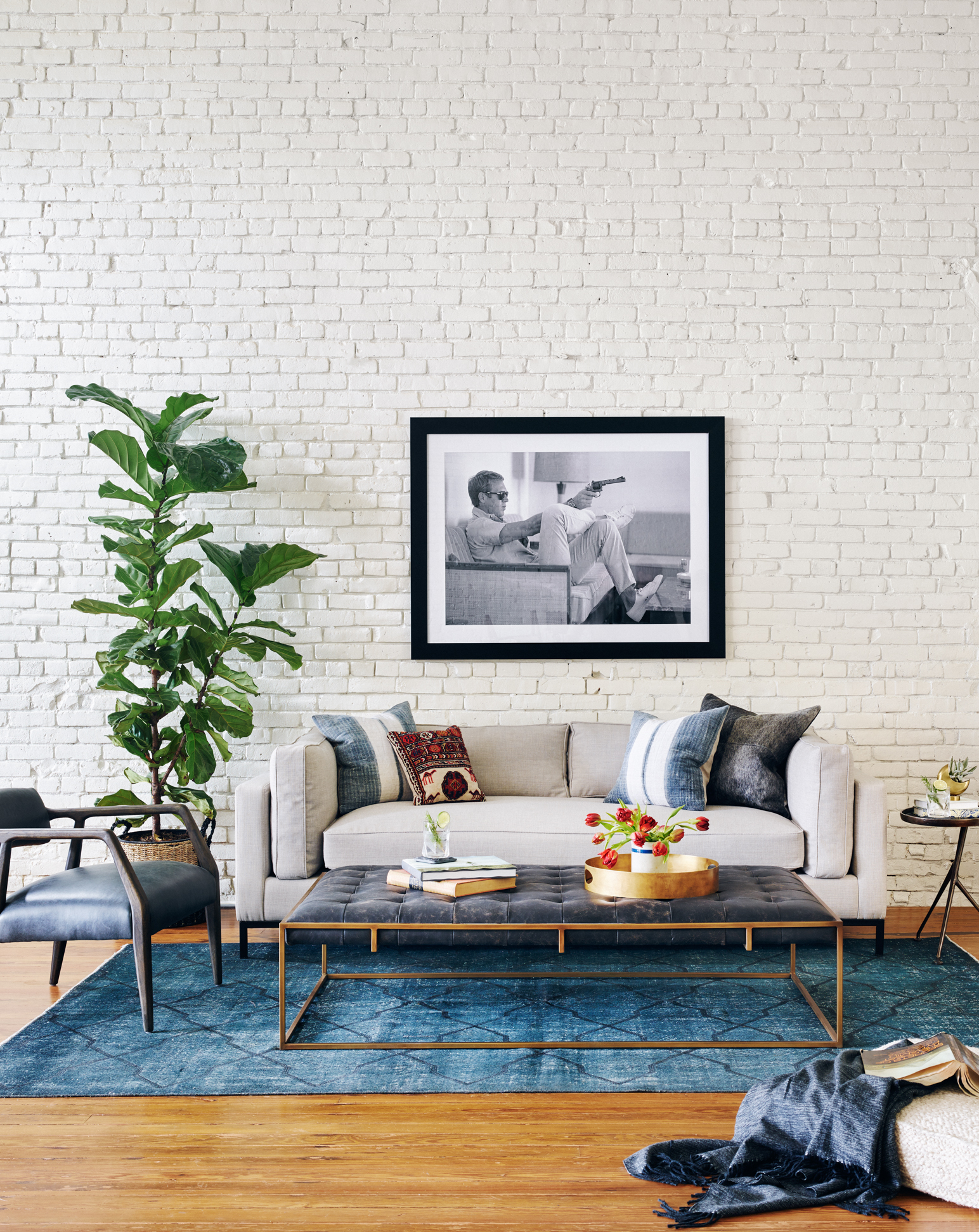 2. Loft Modern Beige Slipcovered Lounge Sofa 96"
Loungey, slipcovered sofa is made for modern living. Shelter arms and pillow-inspired cushions are covered in extraordinarily comfortable, durable, and stain-resistant Crypton fabric.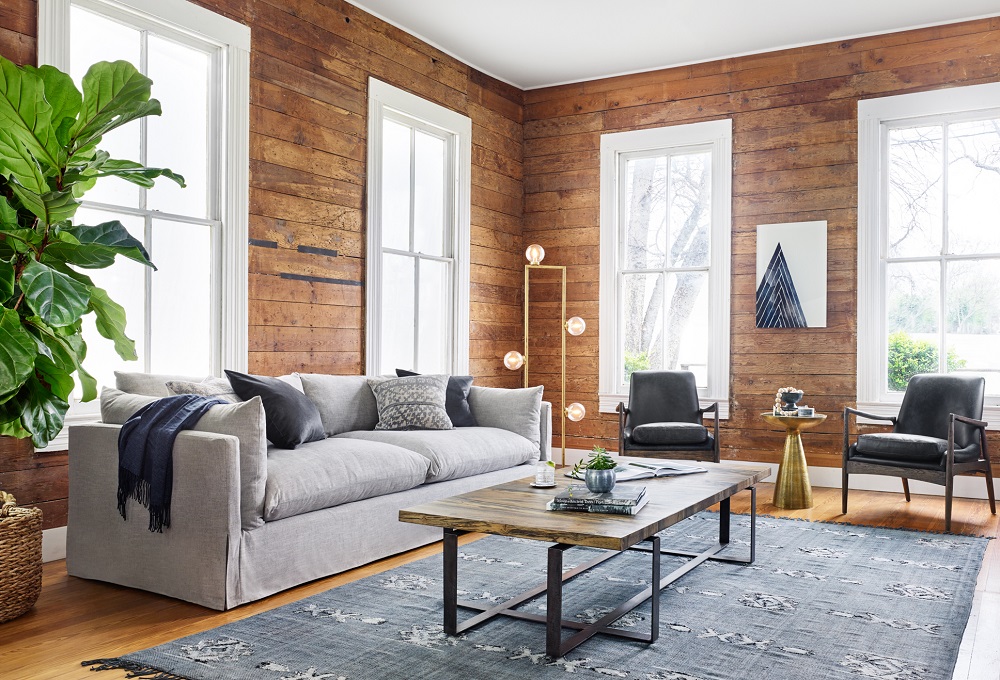 3.Grant Modern Upholstered Charcoal Grey Armless Sofa 72"
Welcome to the modern lounging essential. A simplified sectional is upholstered in soft, durable, stain-resistant Crypton fabric in an invitingly dark charcoal.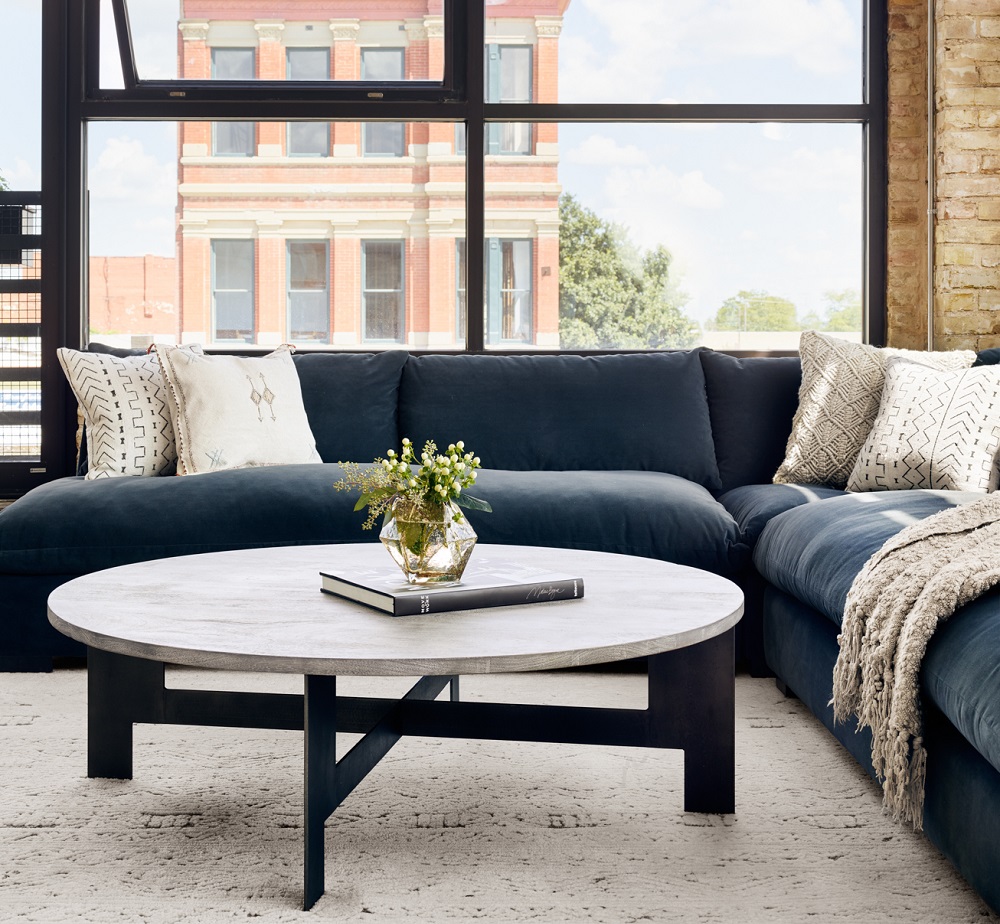 4. Nora Modern Slipcovered Corner Sectional Sofa
A fresh twist on lounging. Soothing oatmeal tones take on sleek sophistication via knife-edge pillows and angular shelter arms. Scatter back pillows keep things casual, meeting design with comfort. High-performance slipcover suited for modern living.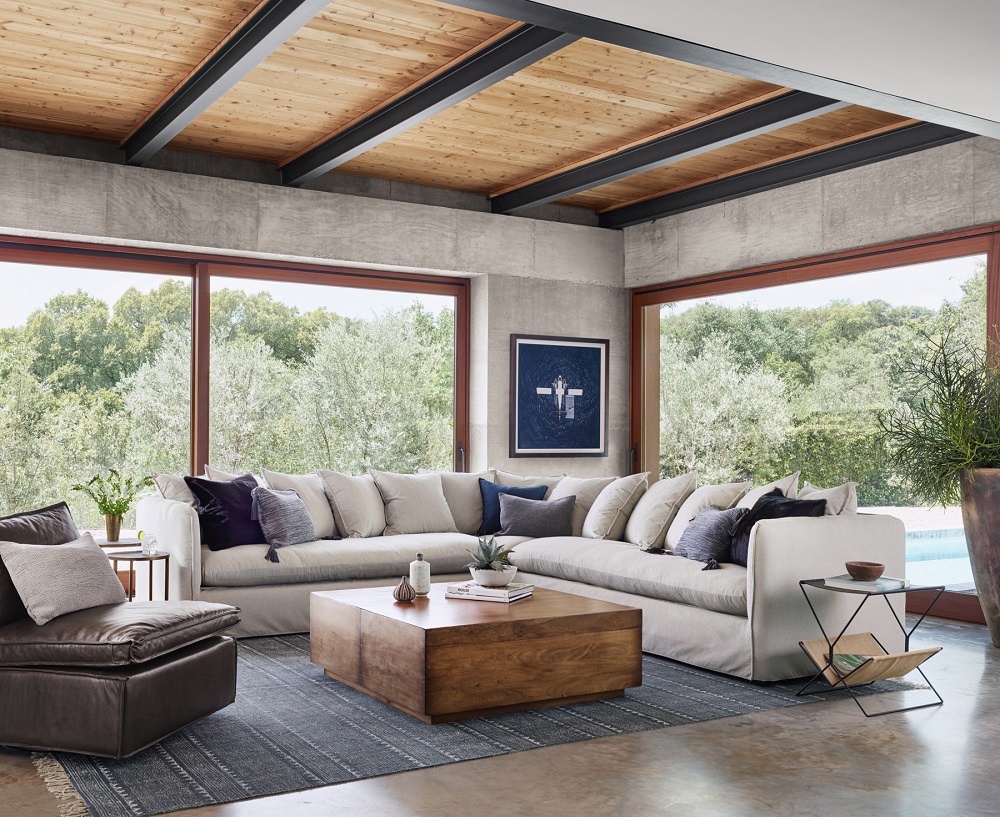 5. Paul Coastal Neutral L-Shaped Modular Corner Sectional
The must-have of modern lounging. Oversize cushioning plus plenty of pillows summon a relaxing sit. Neutral, flannel-toned performance fabric adds irresistible durability to sectional style.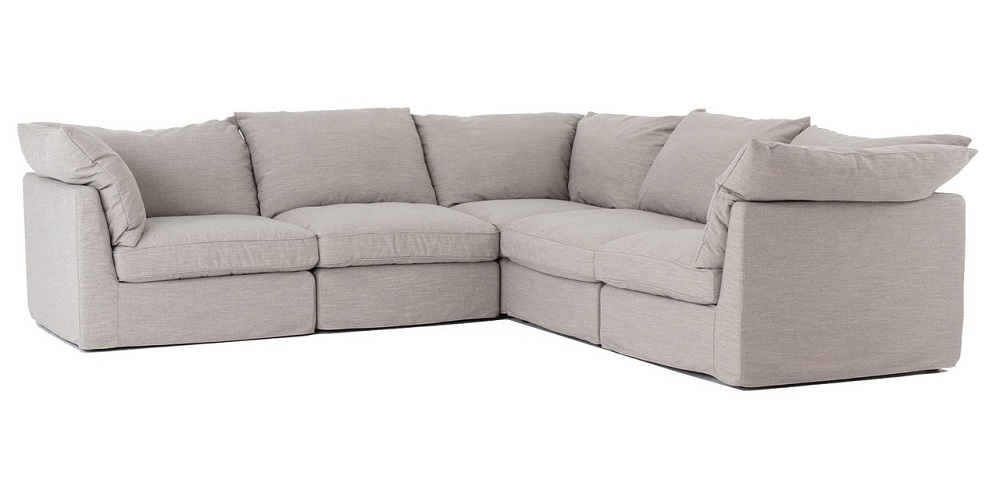 6. Westworld Modern Gray 4-Piece Modular Lounge Sectional Sofa
Lounge in ultimate comfort on this fabulous deep-seat modular sectionals. This 4-piece modular sectional sofa, made up of four individual sectional sofa pieces, features super-deep, low seats and super-soft back cushions that invite family to pile on and sink in. Charcoal grey knife edge cushioning is upholstered in luxuriously durable and family-friendly 100% polyester, perfect for modern living.