Posted by Zin Home on 24th Mar 2020
Living Room Focal Point Decorating Tips
Your living room is most likely the focal point in your home depending on your floorplan. This is probably the space where you entertain guests and spend most of your downtime, relaxing. That's why you should have a centerpiece or focal point in your living room that makes a statement about your lifestyle. But creating a focal point in a room that is already a focal point itself is easier said than done. You'll need more than just something to look at. A cohesive room is adorned with pieces that mirror each other in characteristics and style. And the one thing in your living room that you want everyone to see should match those pieces as well.
So, how do you draw the eye to one area while still using other decorations? Keep reading to find out.
Simple Ways to Create a Focal Point in Your Living Room
You can create a point of focus in your living room with items that you already have. You may want to rearrange furniture and items on the wall to get the desired effect.
Windows
If your living room design allows you to use a window as your focus point, you most definitely should do so. A window not only provides light but also shows off your outdoors.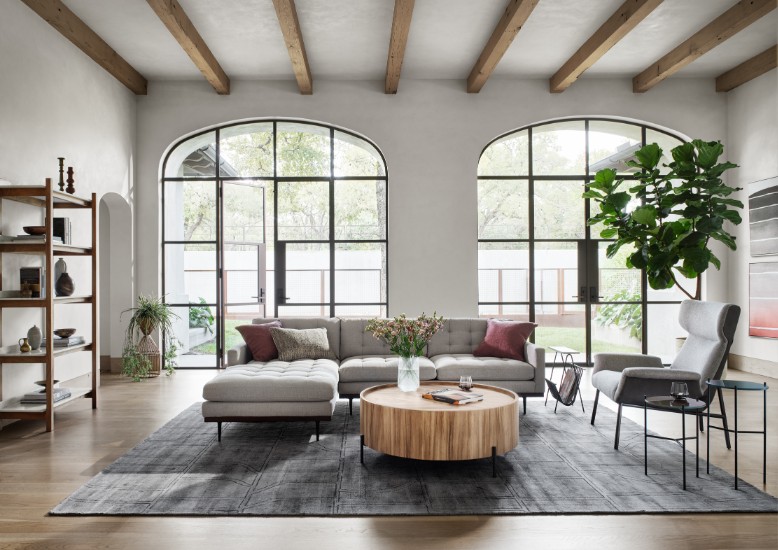 Artwork
Consider replacing some of your living room decor with statement pieces of artwork. You can use an arrangement or collection or one centerpiece that says it all.
Furniture
Your living room is already full of furniture that can be arranged to create a visual focus either on the furniture itself or a particular area.
Lighting
Focal point lighting can be used in a variety of ways depending on what you are trying to showcase. Consider using different styles of lamps, such as hanging lamps and floor lamps.
Shelving
One of the greatest living room ideas for drawing the eye in is to use a variety of shelving. Use bookshelves creatively, displaying more than just books. And hang shelves in place of pictures to create depth.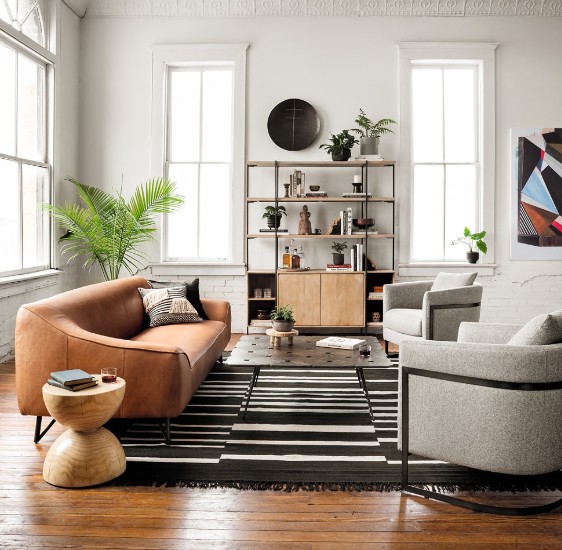 TV
In this modern era of technology and the ever-advancing home theater system, it's also okay to use your TV as the focal point in your living room. Hang it on the wall or display it in a nice armoire for a superior look.
Walls and Ceilings
If you have a fancy floorplan with intricately designed floors and/or ceilings, showcase them accordingly. Keep your decor simple to highlight these features.
Final Thoughts
In order to enhance the focal point in your living room, consider creating a clutter zone. Of course, most designers would gasp to think about allowing a space for clutter, but the fact is that it happens. Creating a specific space for it will prevent messes from obscuring your living space and your focal points.
The best space for clutter is where you can and will access it easily. Use baskets and shelves and hooks to store and hang things neatly. You may also choose to install cubbies which are easily covered to hide your clutter. Just make sure it's easily accessible and out of the way - or you're less likely to use it.
If you have questions about creating a focal point in your home, feel free to contact us. We have everything you need to design with style.