Posted by Zin Home on 9th May 2023
Embracing the Beauty of 7 Natural Materials for Outdoor Furniture
When it comes to outdoor furniture, selecting suitable materials can make all the difference in creating a beautiful and functional outdoor space. Incorporating natural materials adds a touch of organic beauty and ensures durability and sustainability. This article will explore five natural materials we absolutely adore for outdoor furniture, offering a perfect blend of style and resilience.
Sustainable Teak Wood:
Teak wood is a timeless favorite for outdoor furniture. Known for its exceptional strength and resistance to harsh weather conditions, teak wood is an excellent choice for outdoor settings. Its sustainable nature makes it even more special, as teak is often sourced from responsibly managed plantations. With its warm hue and natural oils that prevent water damage and insect infestation, teak furniture brings a touch of elegance and longevity to any outdoor space.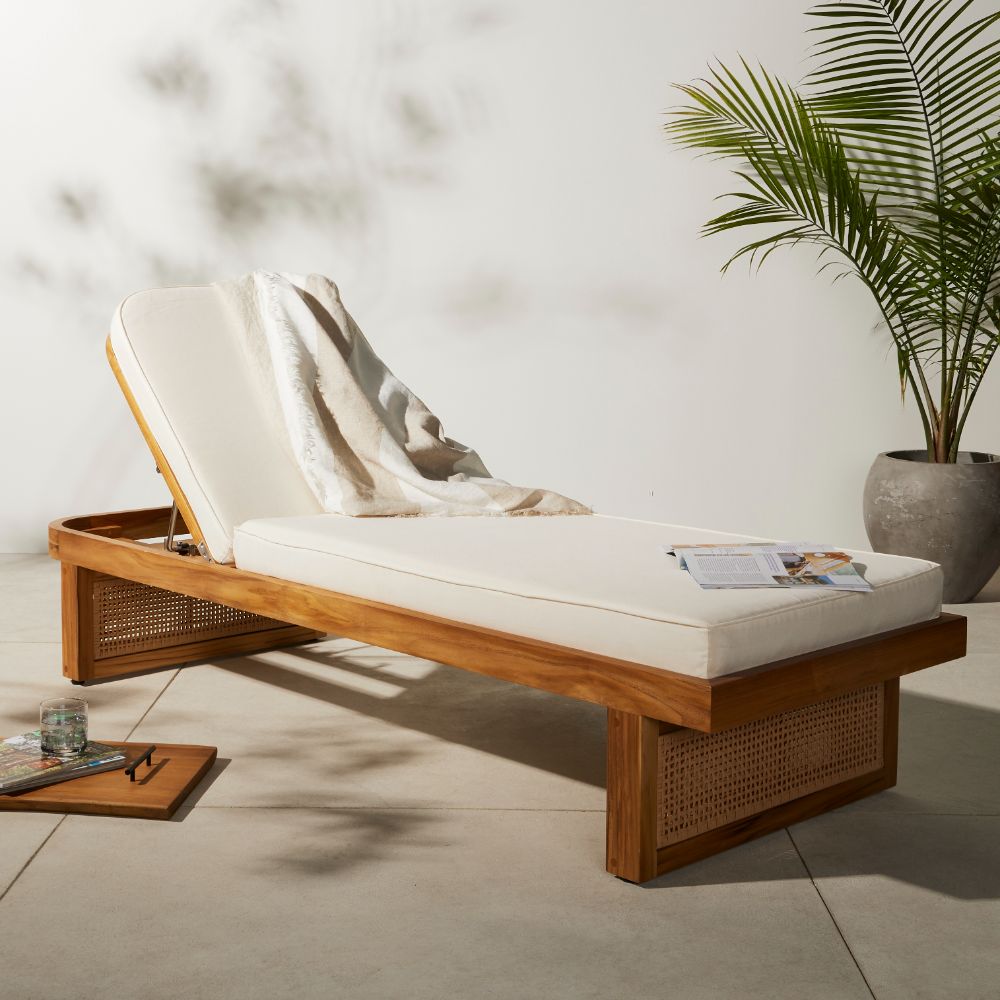 All-Weather Wicker:
Wicker furniture crafted from natural materials like rattan or bamboo brings a charming and relaxed atmosphere to outdoor settings. The ability to withstand the elements makes all-weather wicker even more desirable. It is resistant to fading, cracking, and warping, ensuring longevity and minimal maintenance. With its intricate weaves and inviting textures, all-weather wicker furniture adds a touch of coastal-inspired comfort to your outdoor oasis.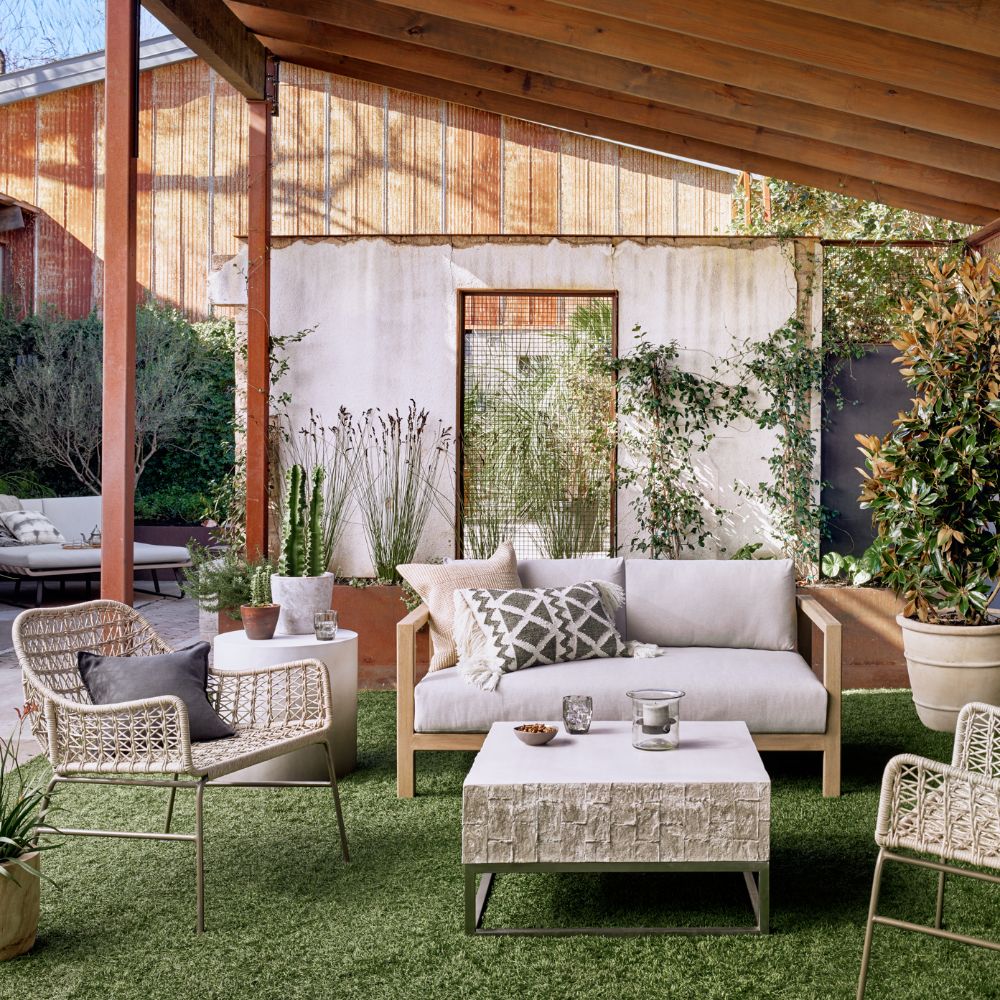 Sustainable Recycled Plastic:
Recycled plastic patio furniture is a fantastic choice for those seeking eco-friendly options. Made from recycled materials like plastic bottles and containers, this furniture reduces waste and offers durability and versatility. Recycled plastic furniture is resistant to fading, moisture, and insects, making it an ideal choice for outdoor use. With a wide range of styles and colors, you can find recycled plastic furniture that suits your taste and enhances your outdoor space.
Elegant Cast Aluminum:
Cast aluminum is a top contender if you're looking for a material that combines durability and elegance. It offers the look of wrought iron without weight and maintenance concerns. Cast aluminum furniture is rust-resistant and can withstand extreme weather conditions, making it a reliable choice for outdoor use. With its intricate designs and sophisticated appeal, cast aluminum furniture adds a touch of refinement to any outdoor setting.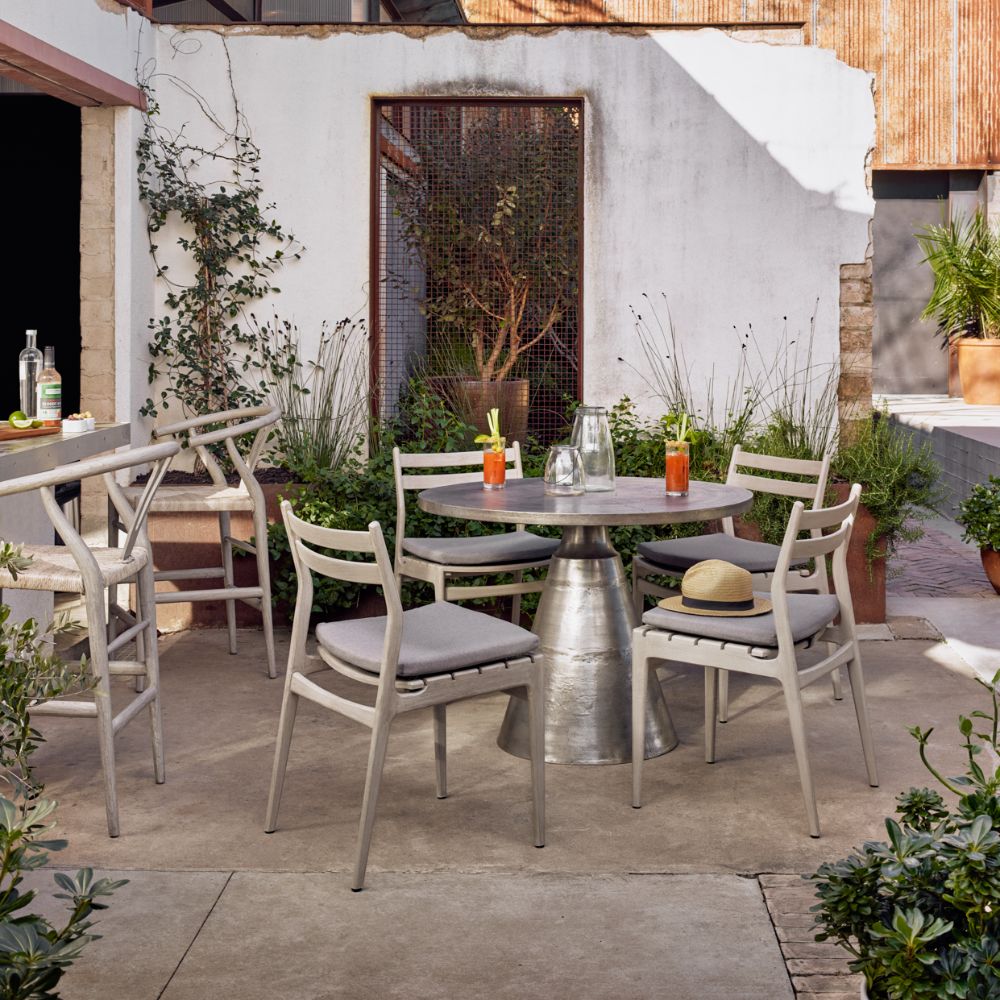 Sustainable Bamboo:
Bamboo is a versatile and sustainable material that has recently gained popularity. With its natural strength and durability, bamboo outdoor furniture can withstand the elements while exuding a serene and tropical vibe. Bamboo furniture is lightweight, making it easy to move around and rearrange. It's natural beauty and earthy tones create a calming atmosphere, perfect for outdoor relaxation.
Natural Stone:
For a more natural and earthy feel, consider incorporating stone furniture into your outdoor setup. Stone, like granite or marble, offers a sturdy and long-lasting option. From stone tabletops to benches and fire pits, this material exudes elegance and creates a sense of timelessness in outdoor areas.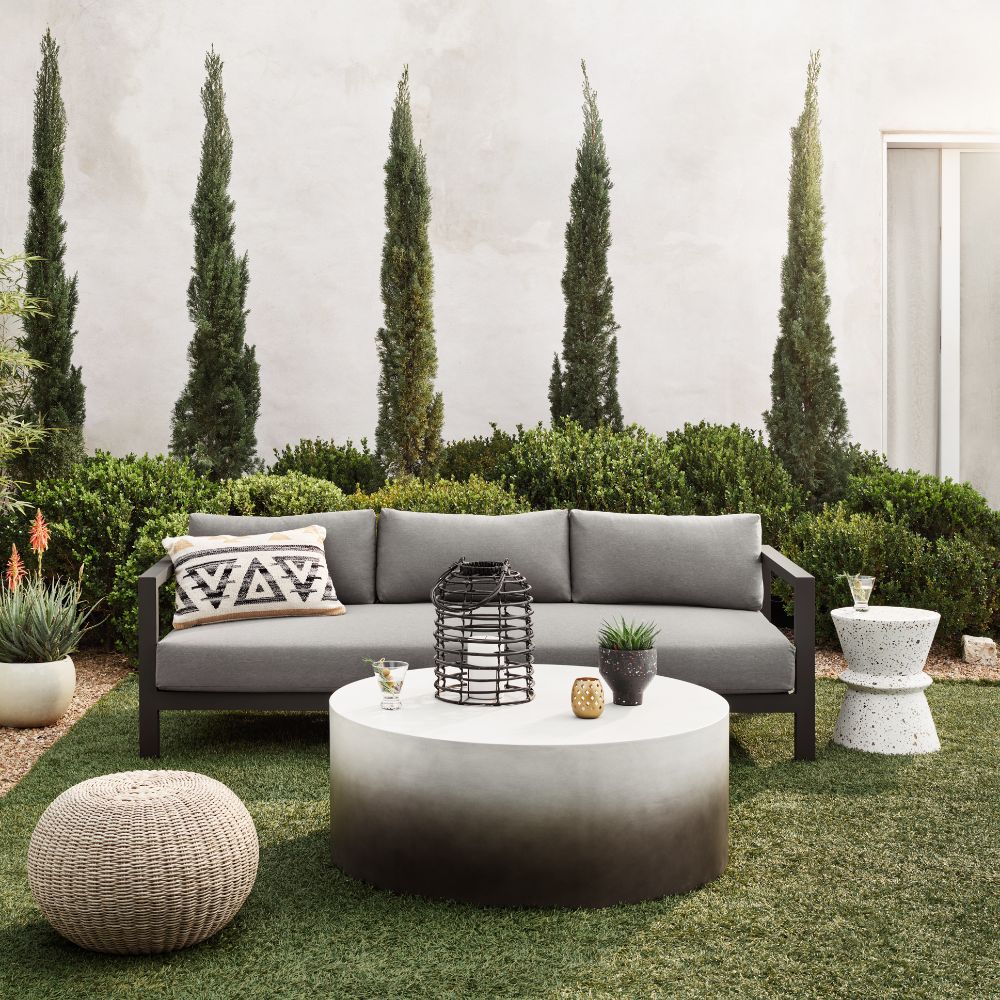 Organic Rope:
Rope furniture has gained popularity recently for its unique texture and coastal-inspired aesthetics. Made from durable synthetic fibers, outdoor rope furniture is resistant to UV rays and moisture. It combines comfort and style, with its woven patterns offering a visually appealing look and a comfortable seating experience.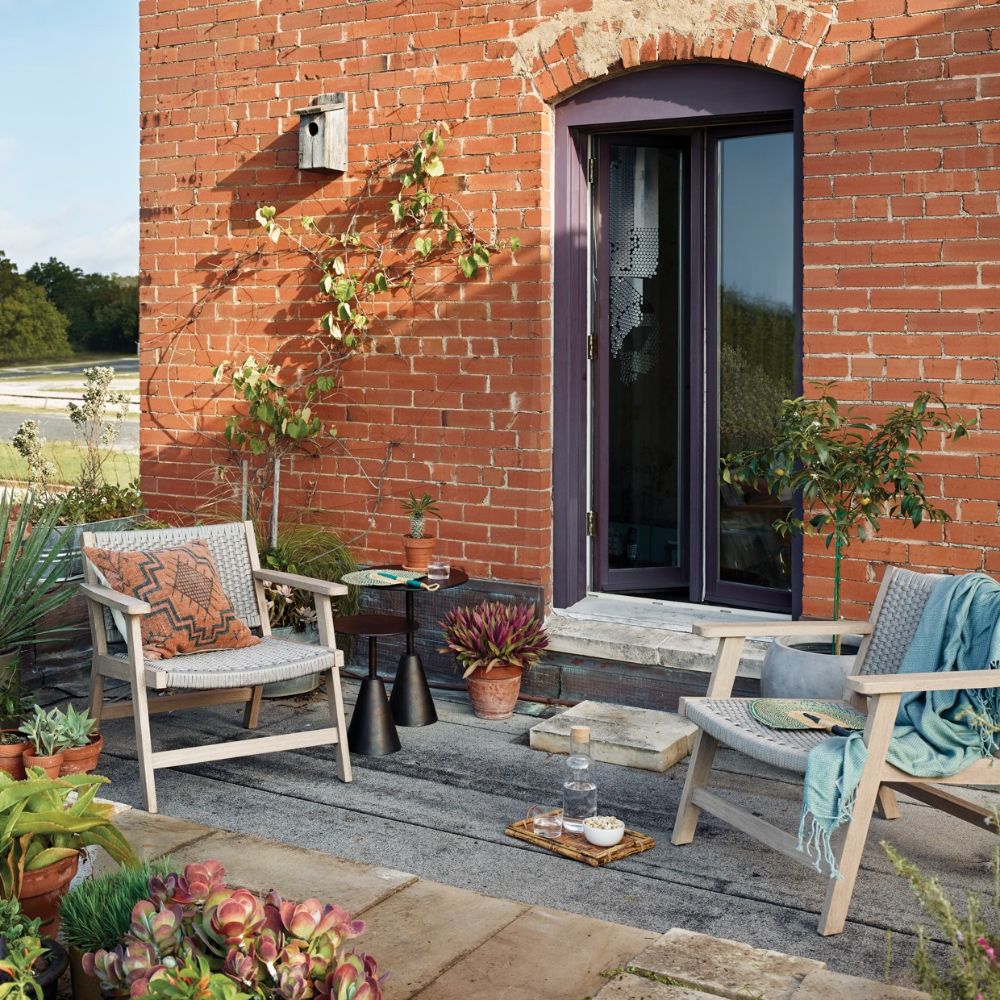 Conclusion:
When it comes to outdoor furniture, embracing natural materials enhances aesthetics and promotes sustainability and durability. From the timeless appeal of teak wood to the coastal comfort of all-weather wicker, the eco-friendliness of recycled plastic, the elegance of cast aluminum, and the tropical charm of bamboo, these five natural materials offer a range of options to suit every outdoor style. So choose the material that resonates with your vision and create an outdoor space that is both inviting and environmentally conscious. At Zin Home we offer luxurious outdoor furniture brands like Four Hands. We brought our experience working with customers one-on-one in our store to the online world. Get 10% off when you subscribe to our mailing list. Check out our store today!