Posted by Zin Home on 14th May 2019
Say Bonjour to the Top French Country Design and Decor Ideas
Bonjour! French country home decor and design ideas are extremely popular for those looking to create a rustic yet elegant look and feel throughout your living areas. Although these old world decor ideas have been around for centuries, they are only now coming back into style. You can achieve this style by using items you already have, investing in new pieces, and DIYing what you can. Read on to learn about the top French country design and decor ideas for your home.
Use Natural Colors
French country decor utilizes a lot of natural colors. It's important to incorporate natural fabrics as well, like a light color of linen or burlap. This will help create a cool and breezy feel. Try layering the fabric in a ruffle pattern for more of a French design and using them as window coverings in your kitchen or bedroom.
Toile Pattern Throughout
The first thing that many people think about when they hear French country is a toile pattern even if they don't know that name exactly. A toile is a traditional, ornate floral pattern and there are many ways that you can incorporate this pattern into your home decor. It works well on the upholstery of your couch and pillow cushions. You can also choose to purchase various throw blankets or accent rugs.
French Country Design Is All about Whitewashed and Recycled Wood
Whitewashed and recycled wood help you get that French country rustic feel into your home. A whitewash is a combination of salt, chalk, and slaked lime. It was common to use a whitewash solution before paint was a popular choice. This color is more of an off-white or a cream shade and is often distressed and looks like a worn antique. You can use this technique on headboards, doors, bookcases, dressers, accent tables, and chests.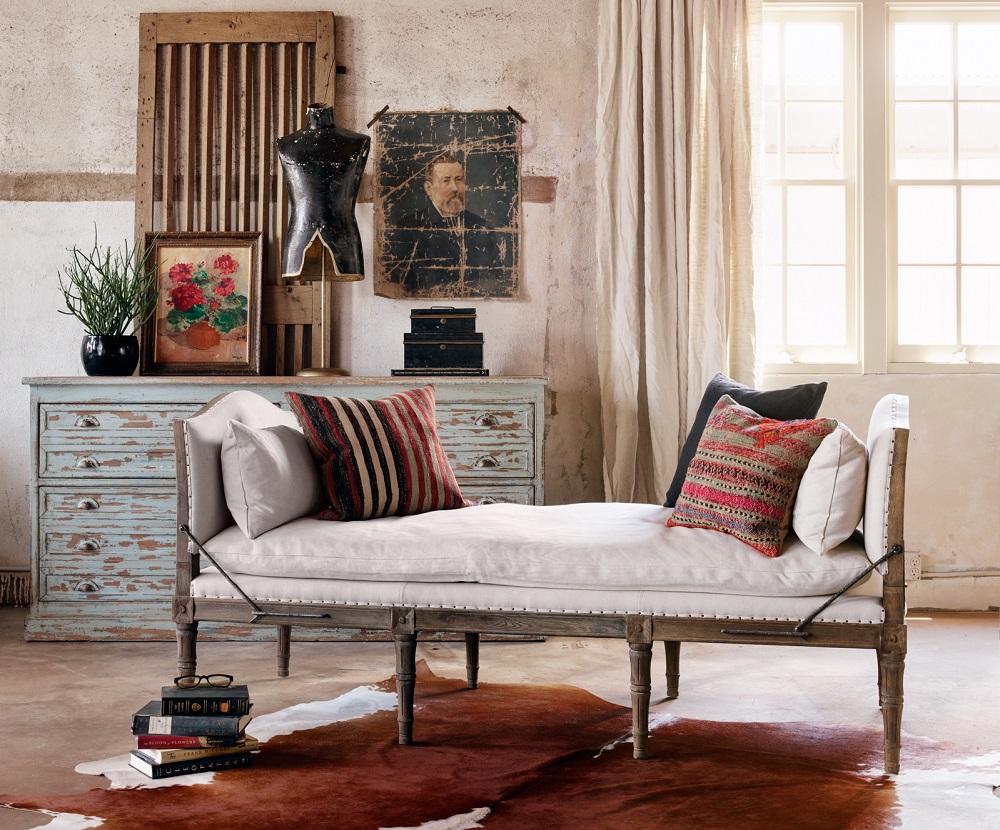 Incorporate Wrought Iron Furniture Inside and Outside Your Home
Many may think that wrought iron furniture is only meant to be outside, however French country decor would say otherwise. You can use wrought iron furniture both indoors in a sitting room and outdoors on your garden patio to achieve that French countryside look. In order to make things more comfortable, you can add lots of pillows and a large cushion on top of the metal.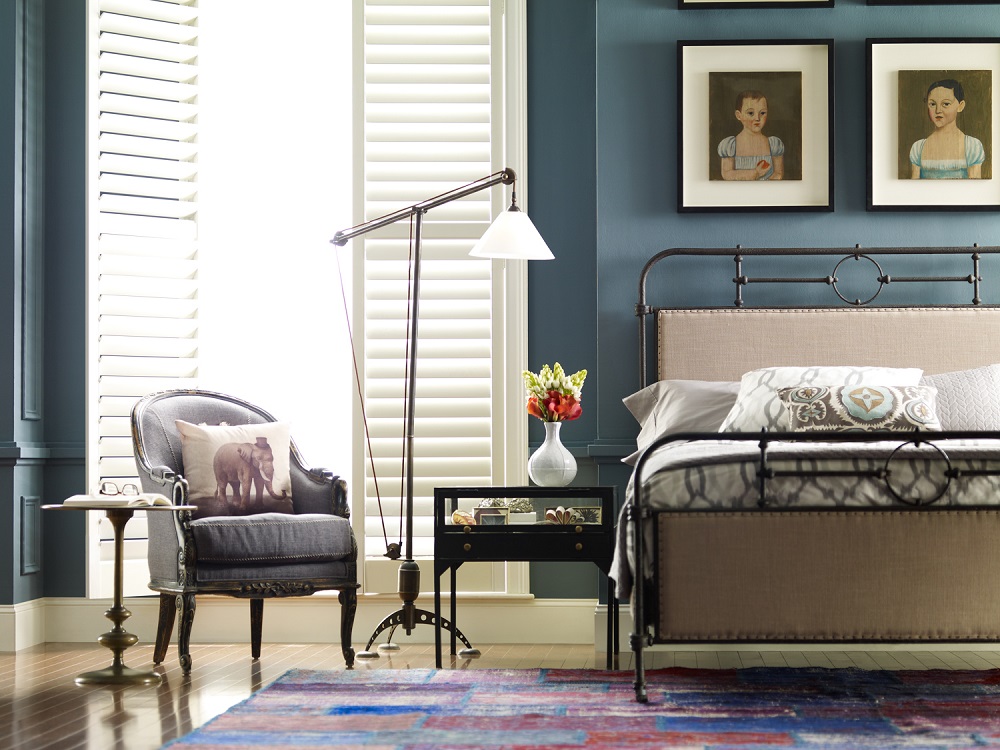 Other Decor Items
Other French country decor items you can consider including in your home could be accents like iron decor, large clocks, ornate chandeliers, and decorative mirrors. Find unique antiques to add authentic weathered finishes into your home decor. Good places to find these items are at secondhand thrift stores, estate sales, and special vintage markets.
Find That Old World Charm
These are just a few ways that you can incorporate French country design into your home. The charm of this old world design comes from the unique style aspects like toile, wrought iron, and natural colors. Zin Home is the place to go to purchase unique and modern furniture options for your home in a wide range of styles.
Continue reading through our blog for more home decor ideas and inspiration.