Posted by Zin Home on 22nd Feb 2019
Scandinavian Bohemian Living Room Design
Whether design is your passion or just a hobby chances are you've heard of Scandinavian style. It focuses on minimalist approach. Bohemian decor is the perfect blend of eclectic and fun without trying too hard — or at least appearing that way. The Scandinavian-bohemian combo is a chic fusion of both. It's a scaled-back and insanely stylish version of the free-spirited aesthetic set within the confines of a clutter-free zone.
We've created this living room design by using different material types such as plush velvets, reclaimed woods,metals and leather. Mid-century modern inspired green velvet sofa, boho-chic tribal rug, reclaimed wood bunching tables, coastal cottage style woven cane cabinet and contemporary accent chairs and voila here is our our favorite Scandinavian boho living room look. After a long day at work, who wouldn't want to relax in this harmonious space.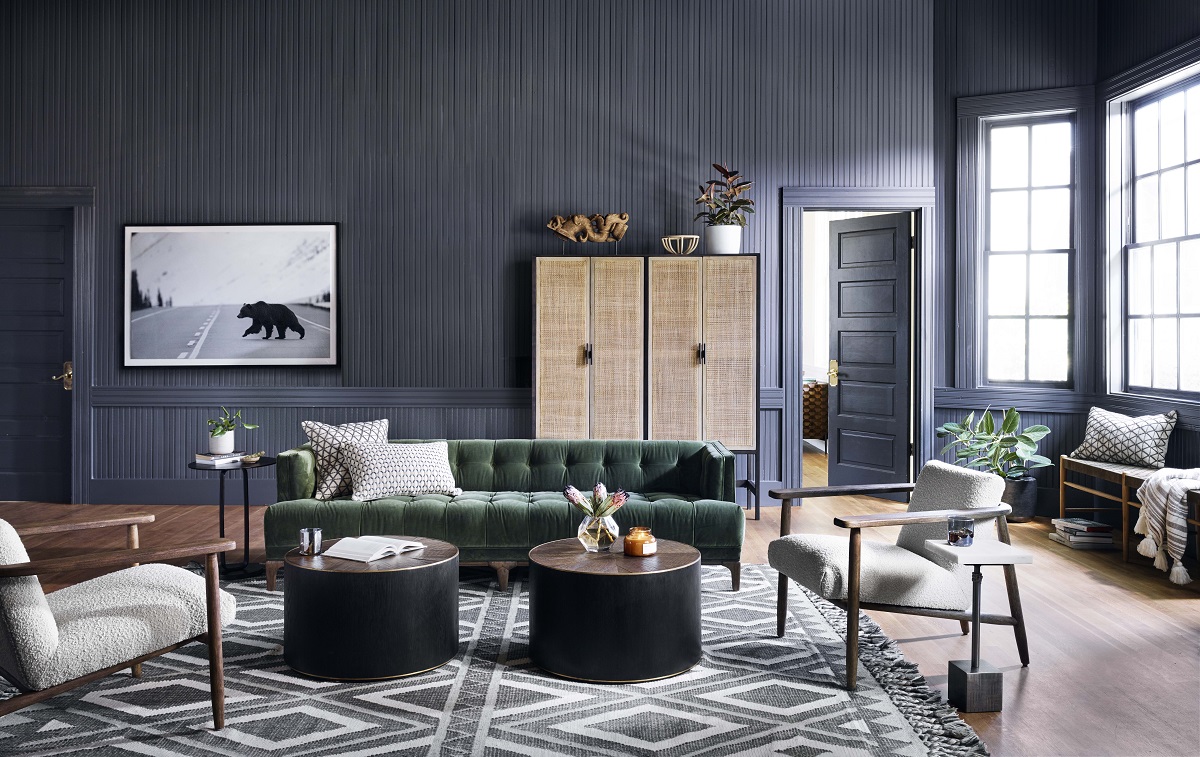 Dylan Mid-Century Modern Olive Green Velvet Tufted Sofa
A low-backed beauty boasts a deep seat for lounging comfort. Our mid-century sofa features expertly tailored velvety Sapphire Olive Green fabric, dramatic blind tufting, clean-lined arms and an exposed, solid wood base that add note to the mid-century modern inspiration. Our Dylan Sofa offers clean lines, efficient design and economical sizing, buttonless tufting nod to tradition.

Perry Reclaimed Oak Round Drum Coffee Tables
Bring on the drama. Its simple form is offset with dark brown oak strips, cut in a unique starburst pattern on top. Framed by a lightly distressed bright brass ring and ebony stained sides, we love with how all these elements come together. Perfect in Pairs.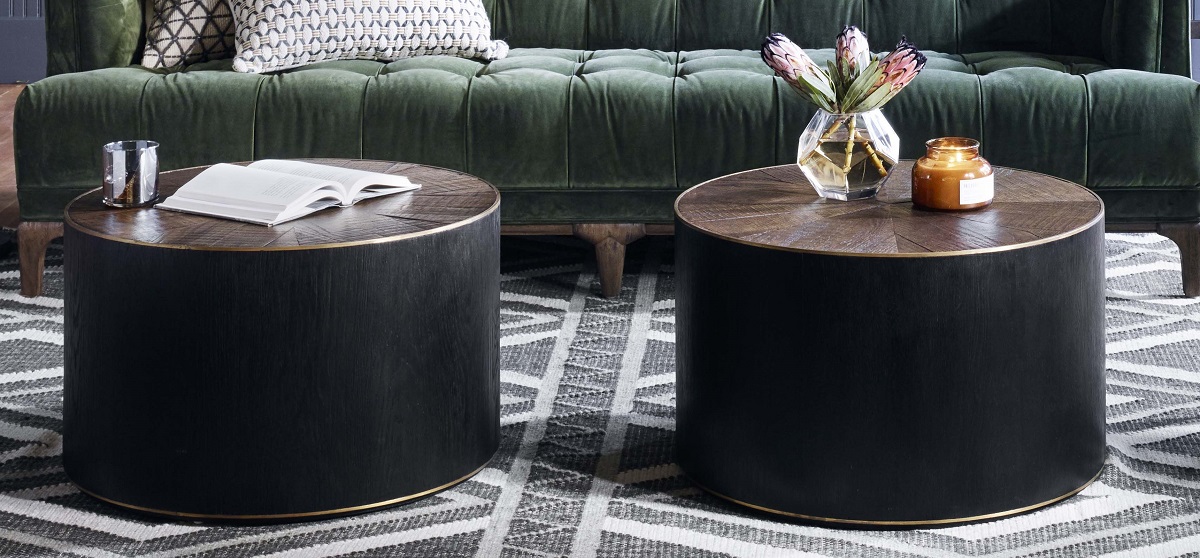 Audrey Woven Wicker 4 Door Storage Cabinet
Mid-century-inspired coastal style bookcase with an organic two-tone contrast and a textural twist. Washed black acacia forms spacious open shelving, while natural cane weaves to cover four mango-framed doors with 3 shelves inside the cabinet for shoes, clothes, and more.. A simple Parsons-style base and black iron hardware pulls add eye-catching contrast to modern cabinetry. Perfect in a living, dining or bedrooms.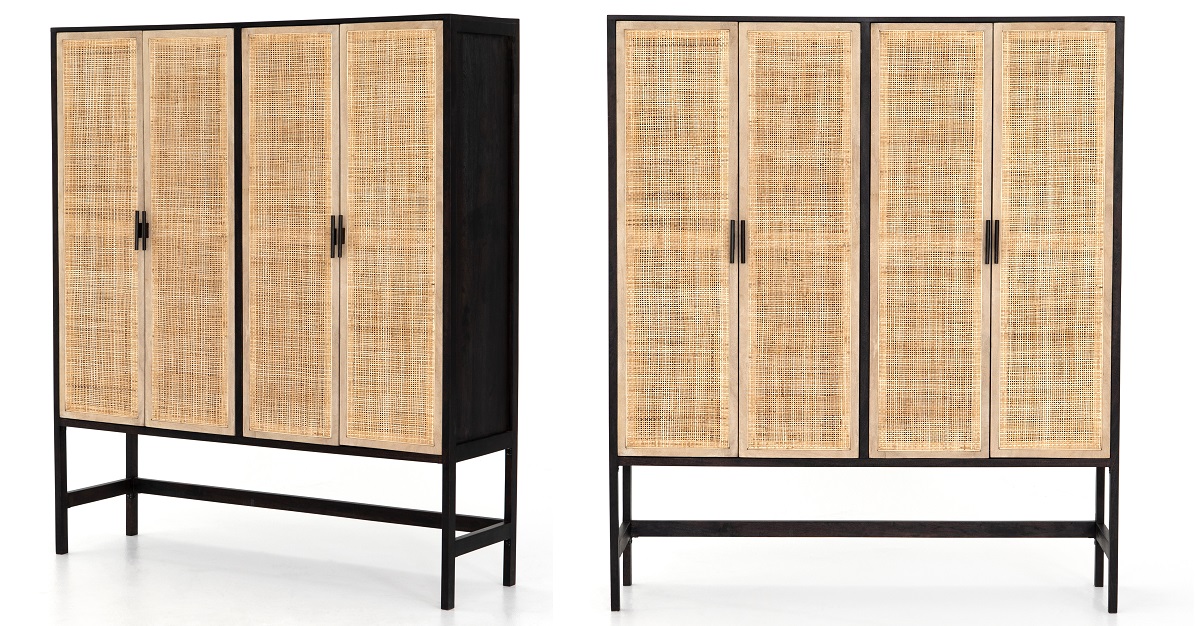 Arnett Modern Cream Bouclé Club Chair
Textural cream bouclé seating offers a sumptuous sit, with complementary wire-brushed parawood framing forming a slim U shape. Two posterior top-grain leather straps add a stylish finishing touch. Our Arnett Modern Cream Bouclé Club Chair will transform any living room.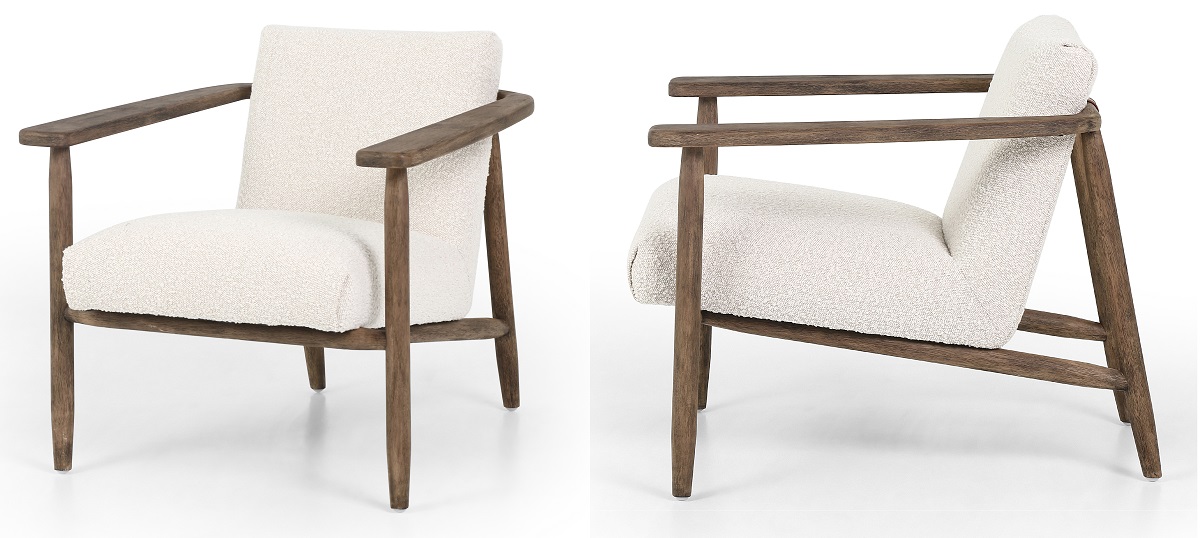 Wyatt Woven Leather Bench
Coffee-colored top-grain leather is woven for a textural sit. Legs of neutral oak stay slim and streamlined for a clean, open look. This unique wooden bench is a boho-chic addition to any entryway, hall or living space.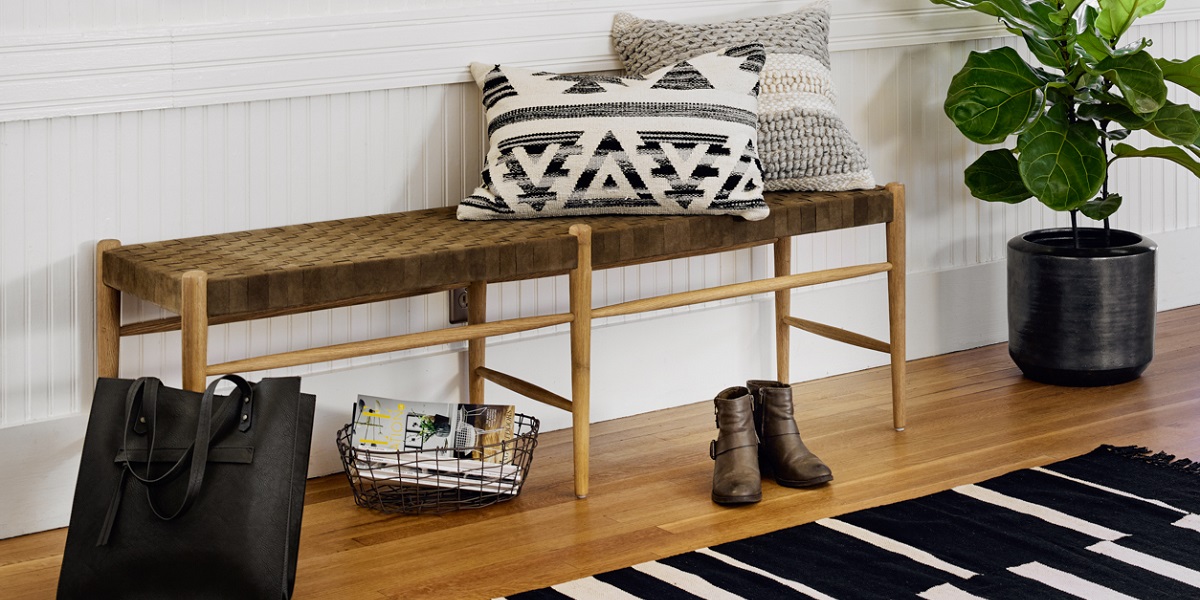 Grizzly Bear Black Wood Framed Wall Art
One of our abiding best sellers, a fearless lone grizzly crossing a remote road is captured in black and white portraiture and framed within black American maple. Museum-quality framing of allows Grizzly Bear Wall Art for immediate display.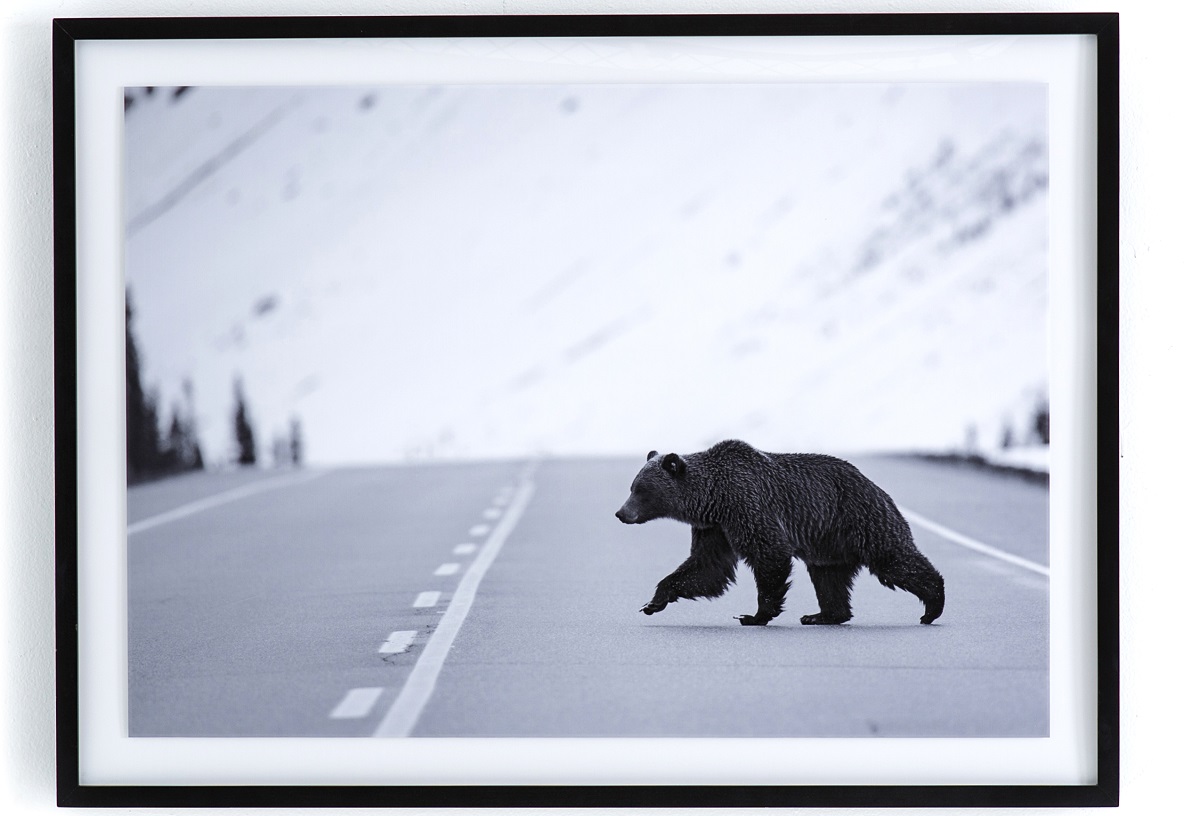 Dhurrie Grey & Cream Diamond Flatweave Area Rugs
Authentic Moroccan Style Dhurrie rug is hand-woven of wool and cotton, meeting global inspiration with rich texture. Diamond pattern and cream fringe add a modern note to any space.