Posted by Zin Home on 3rd Apr 2018
Modern, Eclectic, Industrial Outdoor Furniture
Why should style stay indoors? Our newest outdoor furniture collections offers a mix of pieces that work indoors and out. Materials from shaped concrete to cast aluminum, wicker, natural teak, and braided wire extend modern outdoor style everywhere.
With spring being just around the corner it's time to get ready for outdoor living and create a space outside to lounge, enjoy the sun, entertain guests with barbecues, pool parties and lounging around outside in the evenings to watch the sun go down. As the weather warms, the desire to get out and enjoy the outdoors becomes irresistible. One of the best ways to enjoy a warm lazy day is in your own outdoor space. With some well-chosen outdoor furniture your outdoor living space can create the feeling of a high-end resort. See our collection below and let us know what you think!
Outdoor Lounge Furniture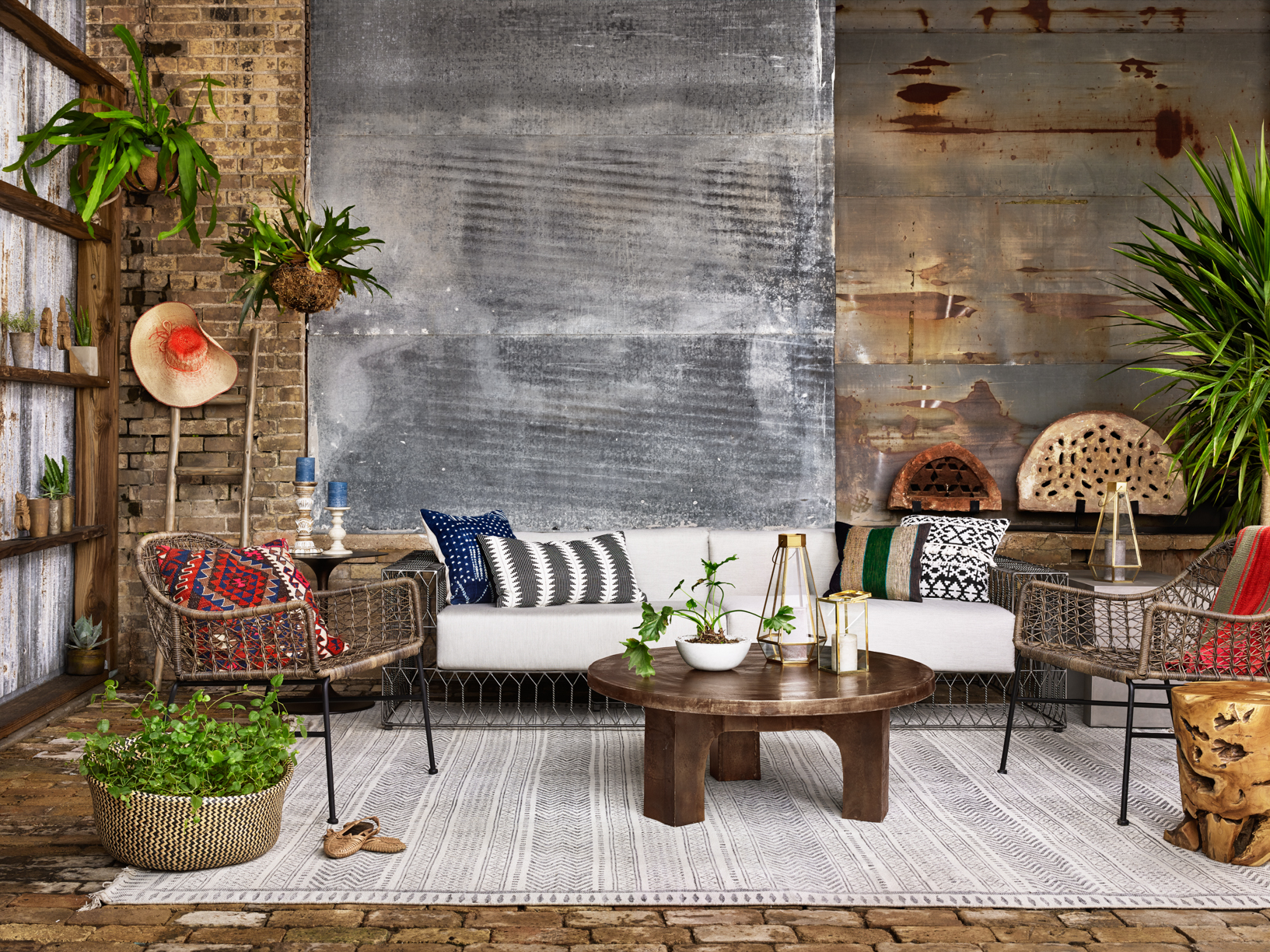 Outdoor Dining Furniture
Who doesn't want to have breakfast, lunch or dinner outside any and every day during summer? It is the best way to spend the summer and spring. So get an outdoor dining table to enjoy your meals at outdoors.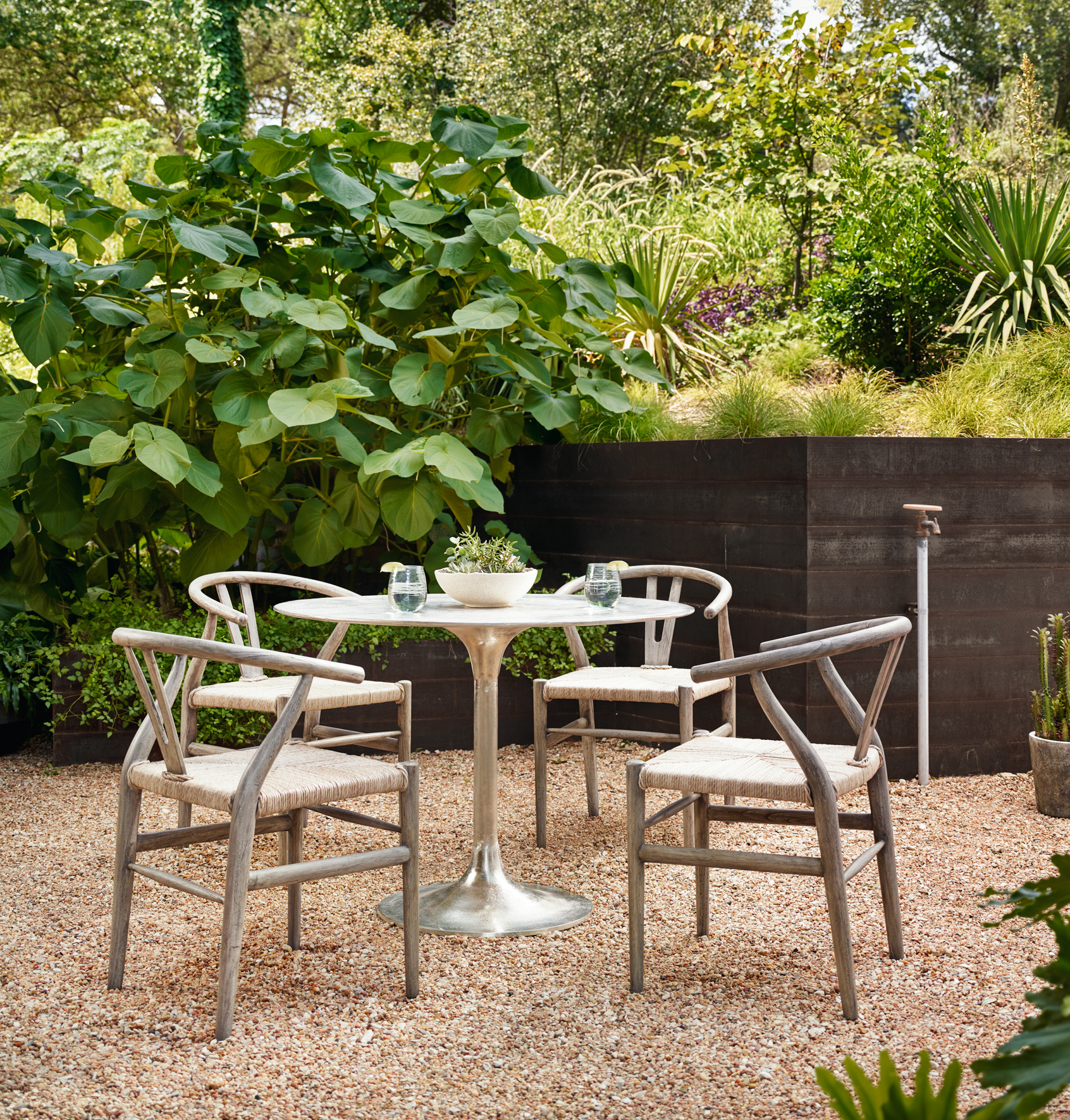 Outdoor Seating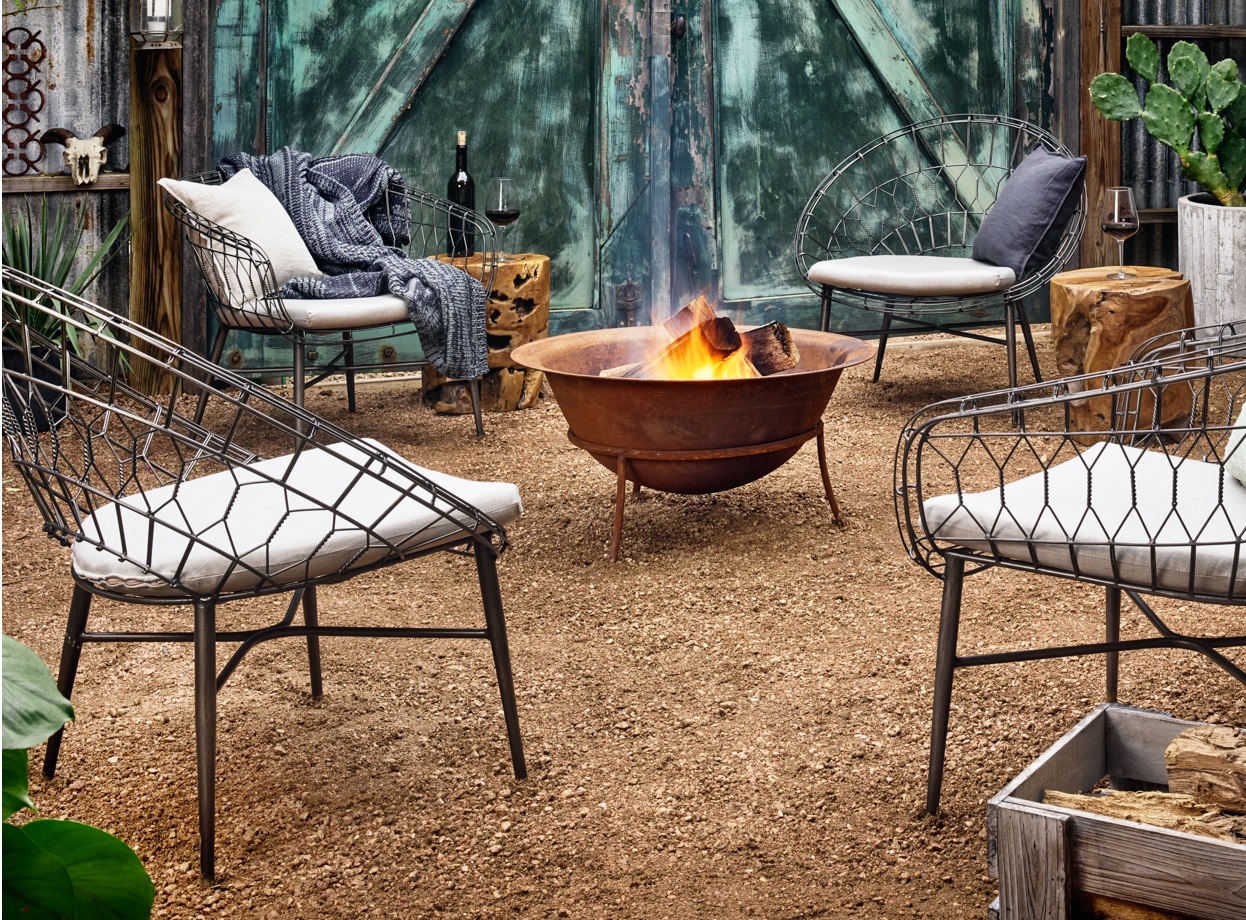 Outdoor seating is refreshed with retro shapes and re-imagined materials. Complex weaving patterns usually used with rattan are transformed in casually neutral all-weather wicker. An ope weave in wire creates an airy feel that's comfortable in any environment
Outdoor Furniture Materials
Modern Concrete Furniture
Clean lines meet traditional techniques that make the most of an industrial material. Ombre finishes add depth and artistry to the simplest shapes. Sleek straight lines go organic with the faux bois, a French technique that brings the look and feel of wood grain to concrete surfaces.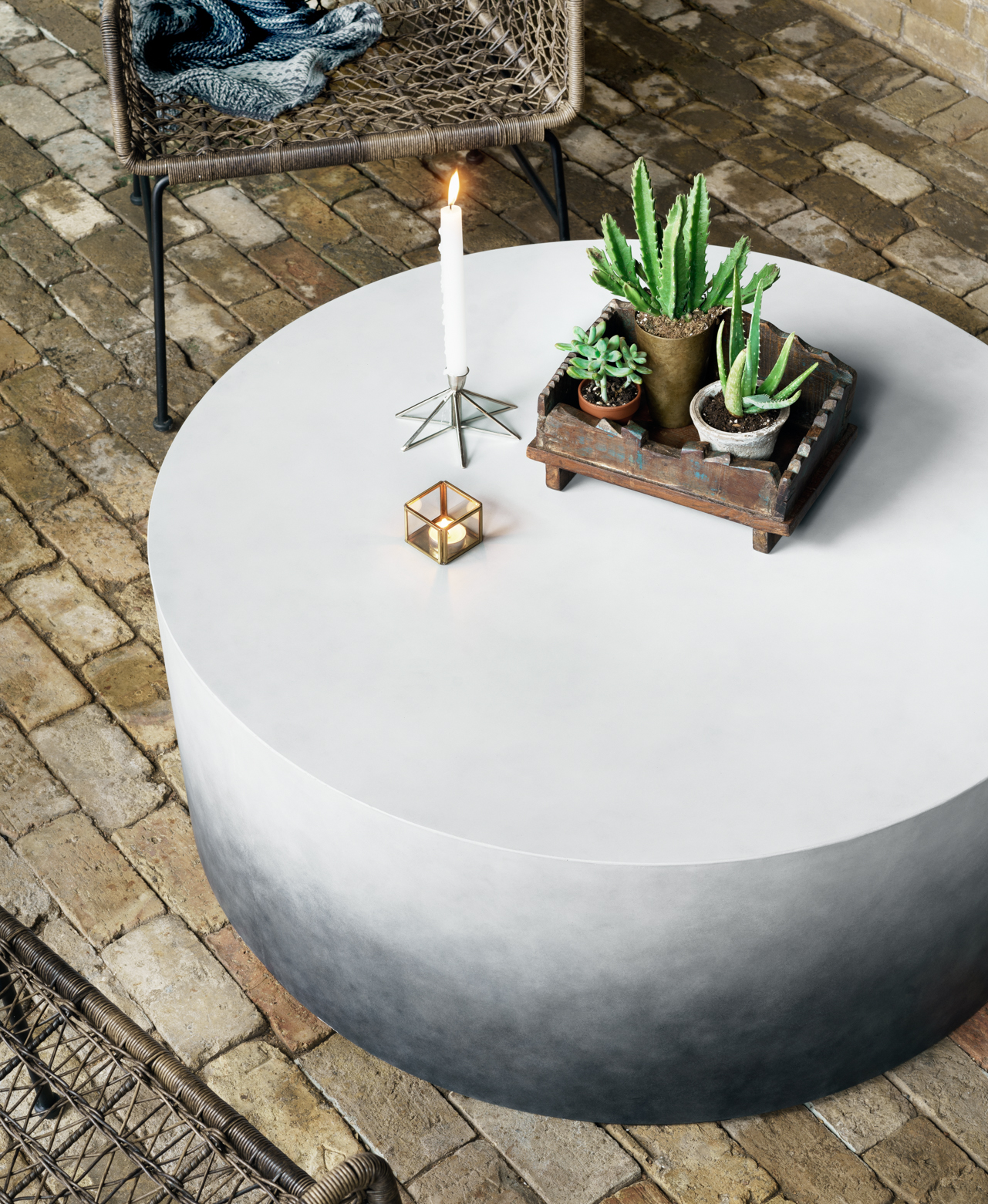 Organic Teak Furniture
Natural teak roots add a touch of organic texture to any outdoor space. Each piece is celebrated for unique chracter, with dramatic highs and lows in the finish. Over time, teak wood furniture weathers and grays in the sun for an authentic found feel.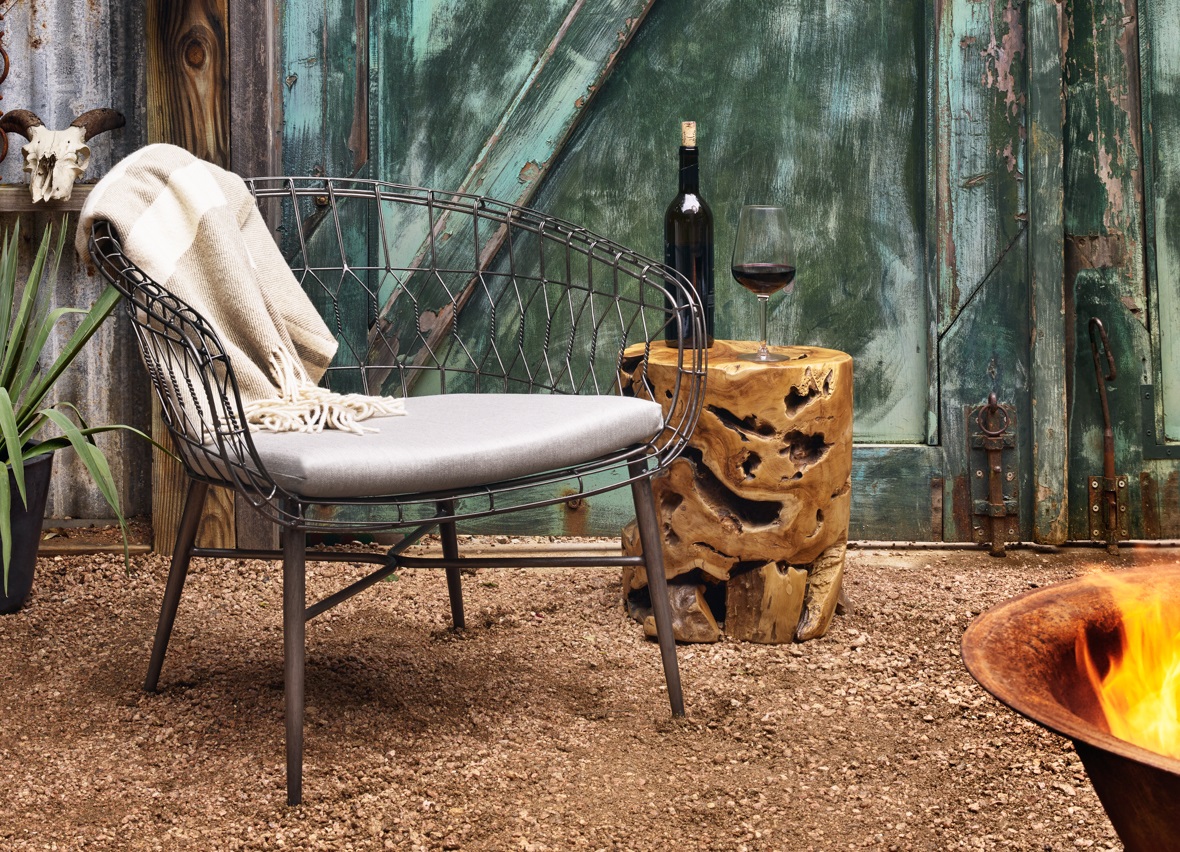 Cast Aluminum Furniture
Metal is here to bring upscale dining and lounge to the outdoors. From sleek mid-century modern tables shapes to traditional old-world inspired French chich chairs, cast aluminum mixes beautifully with a cariety of materials and styles.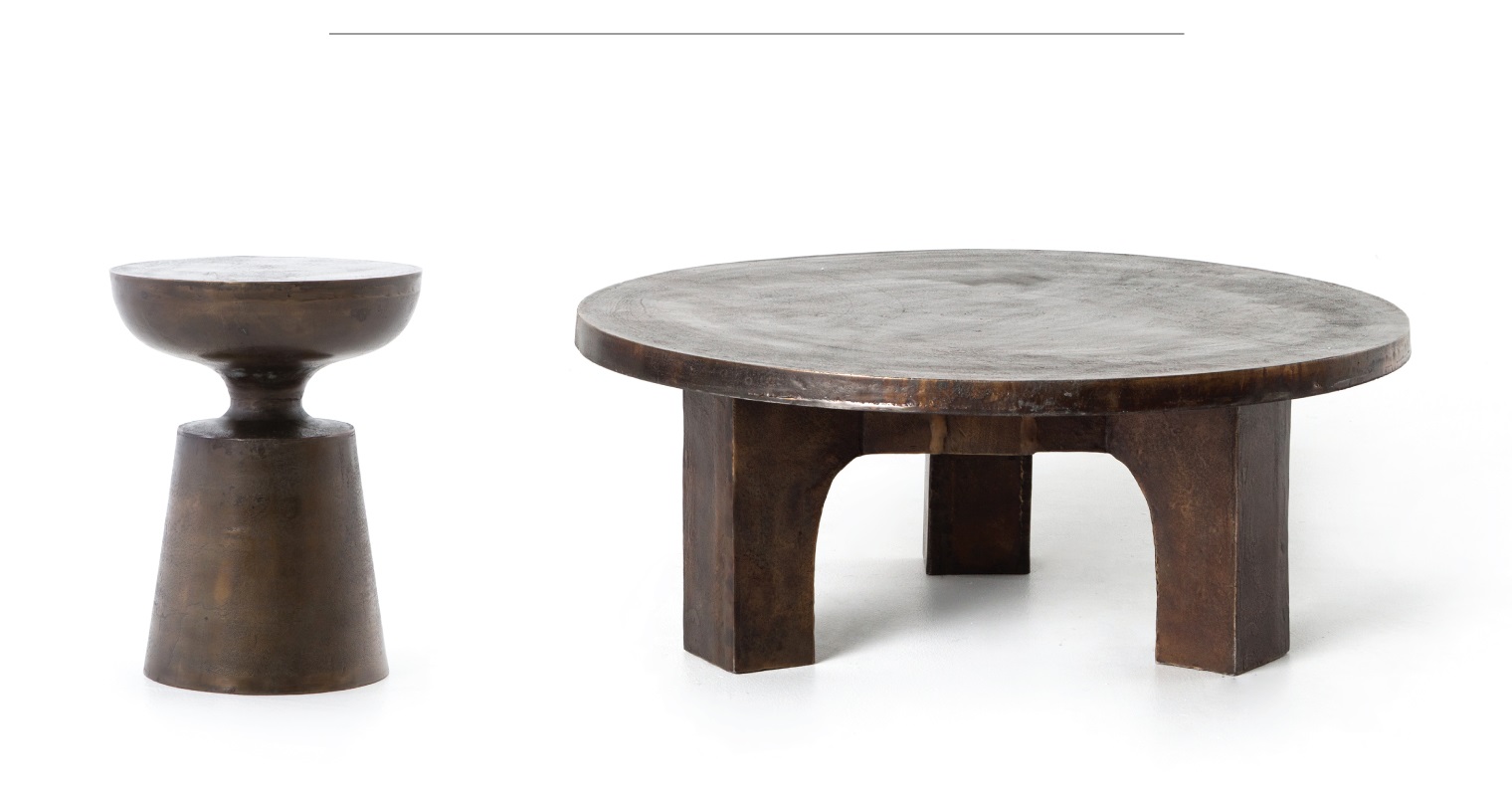 Pieces like these furnish style to every aspect of modern living. Standout materials and finishes mix and match effortlessly, bringing an eclectic, organic feel to spaces both indoors and out.
Care for Your Outdoor Furnishings
> Cover or store indoors during inclement weather and when not in use to prolong the lifetime of your furniture.
> Use a proper outdoor cover (not included) that allows for adequate ventilation without trapping moisture.
> Do not leave uncovered in direct sunlight for extended periods of time. Left unprotected, teak especially will weather and lighten in color.
> Dust regularly with a clean, dry cloth. Avoid ammonia-based cleaners or other chemicals.
> Sunbrella high-performance cushion covers are made of 100% solution dyed acrylic fabric and an open cell foam designed specifically for outdoor usage. Seat covers are fade resistant and easily cleaned with soap and water.