Posted by Zin Home on 29th Nov 2018
Claire Holt's Modern Coastal Style Home
Australian actress Claire Holt, best known for her roles in Pretty Little Liars and The Vampire Diaries, was recently featured in Architectural Digest for her chic modern home furnished in part with some of our best selling coffee tables, living room chairs, kitchen stools and much more
The accomplished actress and expectant mother's luxurious "dream home" in West Hollywood was outfitted with designer Suzy Kloner's help to create a modern look that's as impressive as the home and its owner! We're so happy to see our furniture pieces put to such elegant use in Claire Holt's Modern West Hollywood Home!
Some of the pieces that were highlighted, which you can purchase for your own home from our website included:
Living Room
In the living room 4 of our Ace Wood Arm Lounge Chairs grouped around the elegant glass top London Round Coffee Table, creating an open and refreshing look.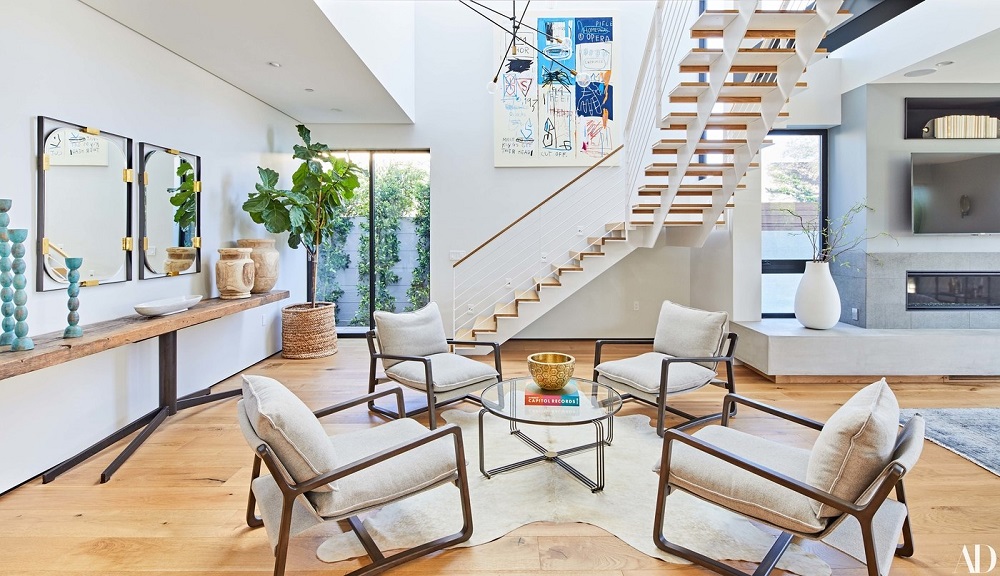 Photo By Monica Wang
Perfect for lounging or reading, this arm chair's low-seating will lend a modern look in your home, or Claire Holt's!
This classy lounge chair is sure to be the center of whatever space you use it for!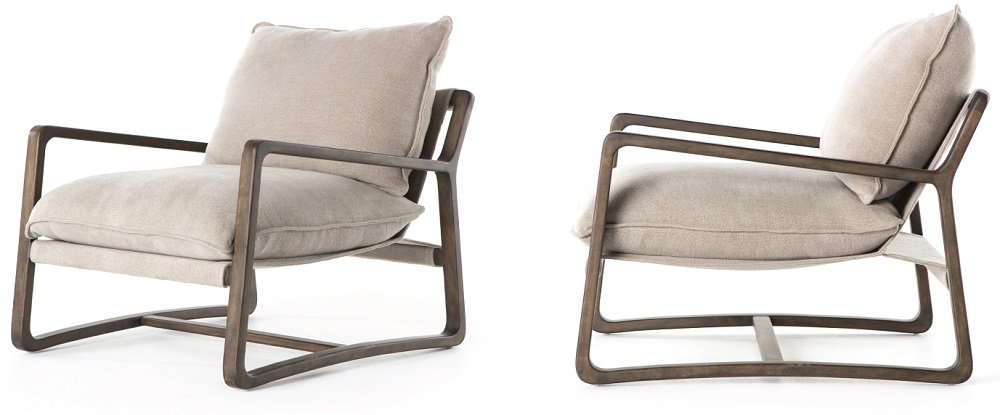 Art Deco design adopts a touch of vintage Hollywood glamour as two-toned brass frame meets round, tempered glass for a fresh, subtly feminine spin on slim coffee table styling. A great table for magazines, snacks, or drinks when guests come over!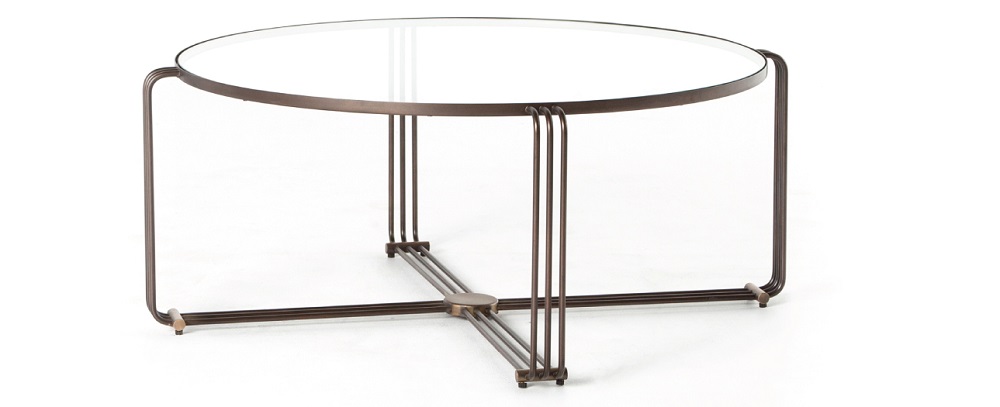 Bedroom
"This room is my sanctuary," Holt says. "It's large with lots of natural light, so we needed something to ground it. This wallpaper is perfect—the best backdrop for the furniture."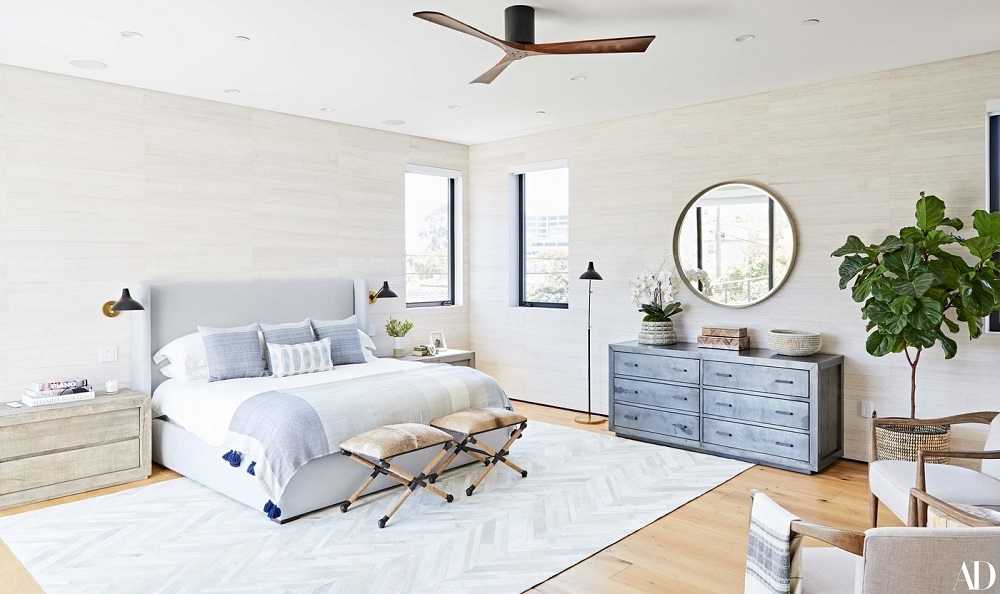 Photo By Monica Wang
This light and bright bedroom is completed with our Atwater Modern Linen Lounge Chairs.
Slimness of modern Danish design is played out in tapered, antique walnut-finished parawood. Textural stone-colored covering offers a just-right combination of comfort and sophistication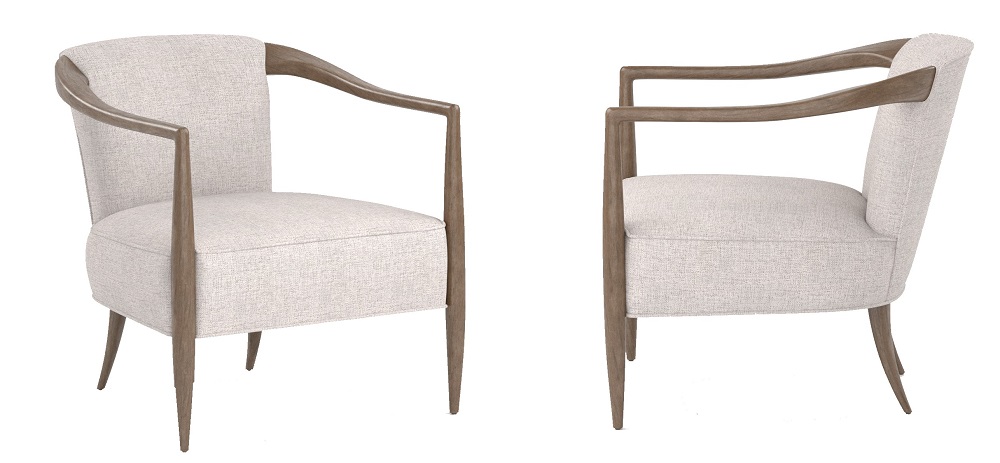 Kitchen
For an elegant kitchen, our Oxford Counter Stool is as slick as it is functional. Architecturally inspired metal tube frame is graced by simply contoured distressed brown seating. Its modern aesthetic will blend seamlessly into any kitchen. Plus it provides a safe space for Holt's dog, Teddy, whom she rescued a few months ago.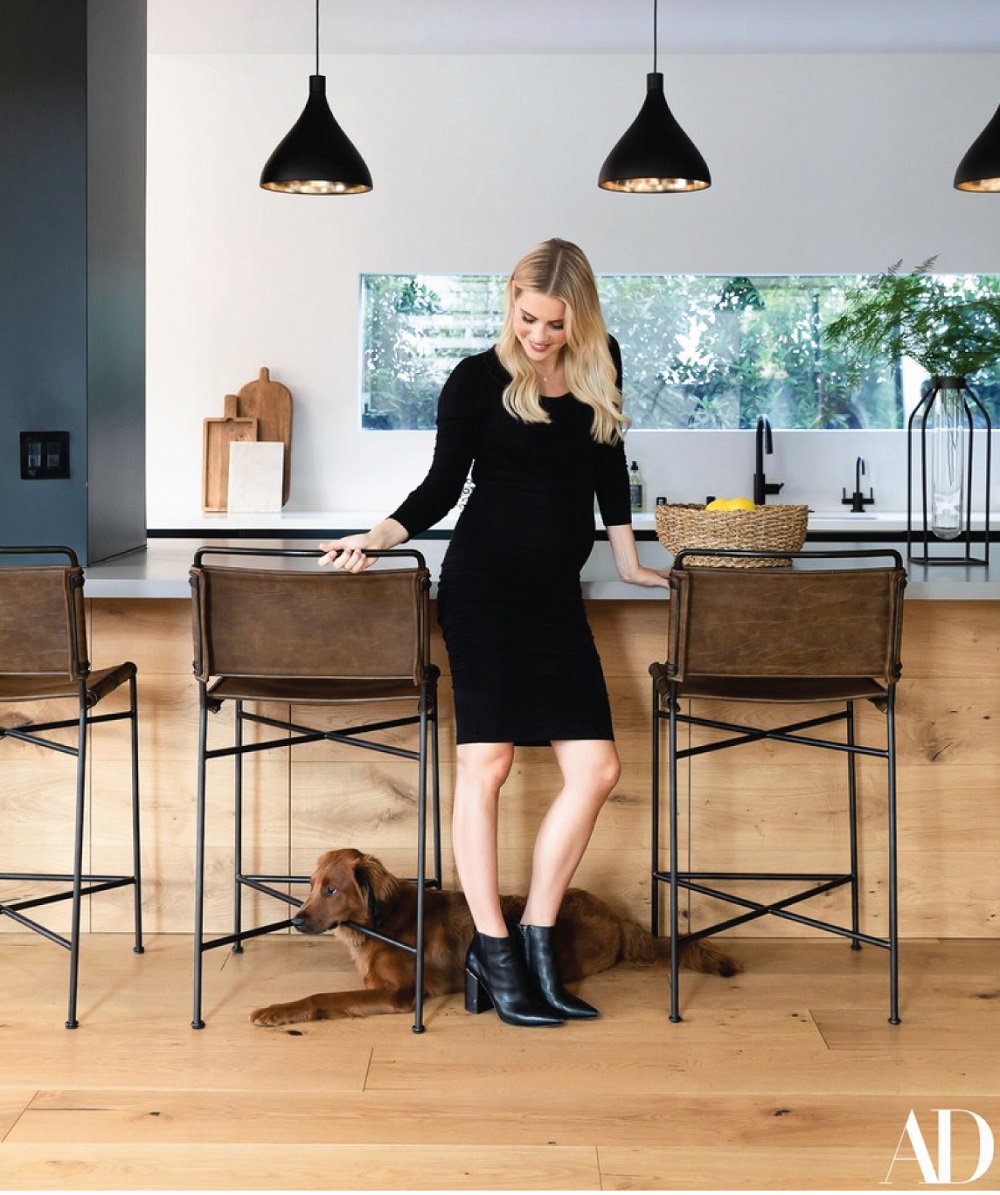 Photo By Monica Wang
Dining Room
Elegance is no exaggeration. In this bright dining room interior designer Suzy Kloner masterfully mixed textures, like wood, brass, leather and iron.
Our Reuben Dining Chairs completed the traditionally modern look with its slim, tapered oak with arms wrapped in vintage leather frames a floating seat covered in natural linen.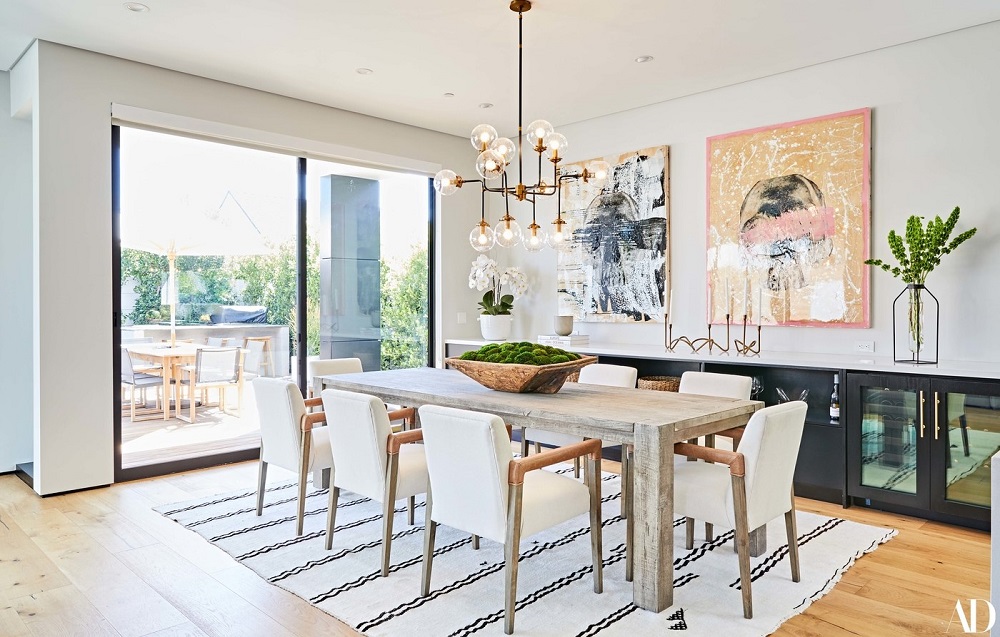 Photo By Monica Wang
Want to see how Claire Holt has put our furniture pieces to use in her spacious home? Check out the piece on the Architectural Digest